Utilize our search toolbar promptly if the article lacks audio! Search Now♥
Finale surely is near now, and the monsters are approaching in the form of disaster for all the beings there are on the face of the planet. Not the first time for the kingdoms to see the beasts that were created by Samuel but this time it is worse as the creator is not there to stop them.
Skyflare hinted unrest in the North and then Solarspire told the fans about the awakening of Octagon the Bitter. The seal was broken and the beast didn't come out alone, he had his staff of monsters with him as a treat for the North Kingdom.
Within no time the forces of the two cities perished in front of this monstrous force and Morgan knows that soon it would be all over for the rest of the cities.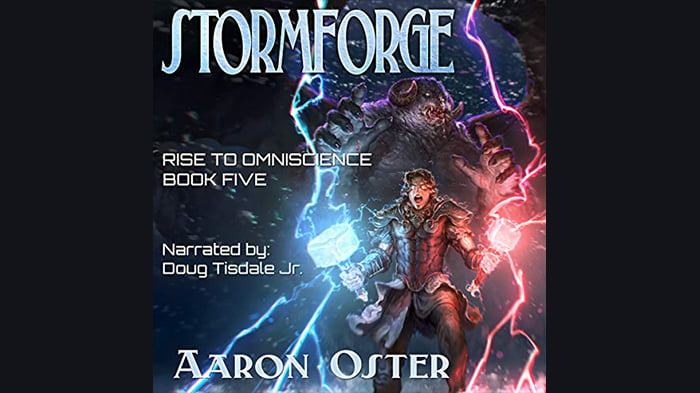 There is only one way that can provide all the kingdoms a chance to survive i.e work together as one unit. Morgan without wasting any time goes to the rest of the cities that have yet not faced the deadly and devilish force. Reaching to each king and talking about a collective effort looks easy from a distance but actually, it is more difficult than facing the enemy.
In the absence of the Pinnacle Kings the new kings who took their places have also been violent in their rule. They have been trying to kill each other for the sake of land and wealth thus in this situation a peace treaty is just impossible.
Some of them can even kill Morgan after just listening to the idea but the poor guy has no choice. Narrator Doug Tisdale Jr looks all fit and ready for the final part after this, he has narrated the war scenes with superb passion and it is hoped that he would do the same in the last part.