Utilize our search toolbar promptly if the article lacks audio! Search Now♥
The Protector's War is the second book of the Dies the Fire series by the same author. If you love the first book, you will certainly love this one too.
There's been a lot of time-lapse between the first and second book. But this second book does not disrupt the flow of the series in any way. In some book, some authors find it difficult to link between two series. But that problem is non-existent in this one. The reader or listeners will be able to follow the plot to tell where or when events are taking place. However, the author S. M. Stirling still utilizes suspense to pretty much high effect in this book.And the narrator Todd McLaren also did a very good job by representing each character with the right diction and emotion. Overall, this book is a complete package for those who love adventure thrillers filled with a lot of suspense and action. It may begin at a slow pace, but it doesn't take much to start seeing the entertainment value of the book.
A brave new world is crafted from the ashes of the industrial and computer ages. The survivors want to live in harmony as they have bonded together in a quest to built a new society. However, some battles are just not going to go away. The fight for supremacy and control of resources is increasingly getting toxic.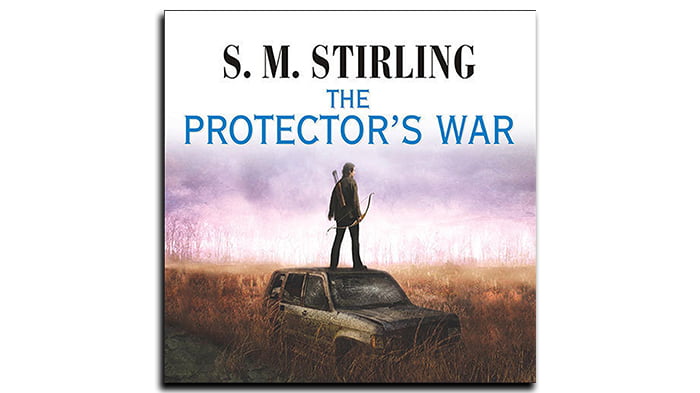 While medieval scholar Norman Arminger controls the protectorate, former pilot Michael Havel is the head of Warriors of the renown. He has an ally, Juniper Mackenzie from the mystical clan.  While others are just trying to build and settle in their new world, the warriors are more concerned in jostling for supremacy in the new world.