Utilize our search toolbar promptly if the article lacks audio! Search Now♥
The third part by Aaron Oster is once again not a kid's game; the book has certain chapters that can impact the mind of the child a little differently. The story overall is worthy to be listened to again and again if someone is a fan of Aaron and has listened to Giantlands and Water before. Morgan's troubles are still not over in this trilogy and he is badly entangled in the memories that have been haunting him since the beginning. Looking for answers has been tough for him, tougher than the realities that he has faced over the years.
Dreams or memories that used to tease him mentally have become clearer now and he thinks that he can finally get some answers about himself in those ruined cities. Surely this is not the first time he is going to those places but only this time he is more mentally prepared to face the horrors that have been troubling him all his life.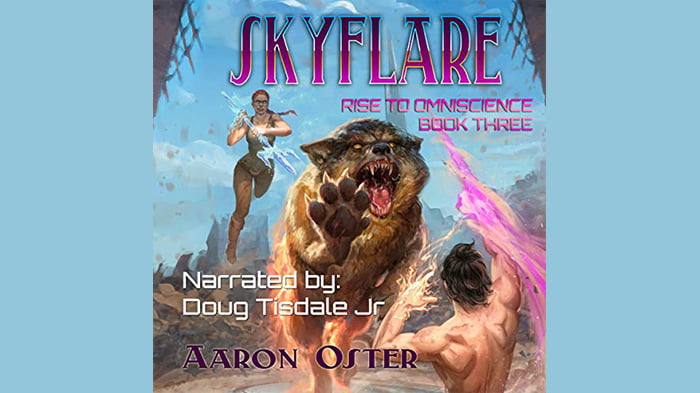 Book seems to be more about Morgan because there is not much present about the five kingdoms that he leaves at the beginning. Only Sarah the one whom Morgan trusts is with him and they finally march towards the den of all mysteries.
Mysteries that evolve in front of us in the voice of Doug Tisdale Jr are just awesome; no one was ready for such twists and the unveiling of such secrets in the book. The author himself never gave us any hint about Morgan's relations with the dead or destroyed cities in such a way. Sarah's role also gets more significant, she spends most of the time with Morgan and her devotion to the man increases for sure.