Utilize our search toolbar promptly if the article lacks audio! Search Now♥
The Long Way Home is the 10th and final book of the Chief Inspector Gamache/ Three Pines novel series. It is exciting and comes to a great end, which is all thanks to brilliant writing of Louise Penny. The book is a highly rated crime mystery. The narration of this book is also a plus point, which is done by Ralph Cosham in a brilliant manner.
Gamache is now happily retired from Homicide Department and settled in the Three Pines village. He came across some great much needed peace, which he earlier thought in his life was impossible to imagine even. But that doesn't last long for him. He was sitting with a book on a bench on one fine summer morning. The small book in his hands was The Balm in Gilead.  His neighbor Clara comes soon into the scene.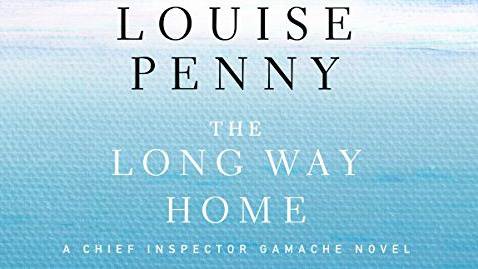 Gamache always seem reluctant to share his wounds and miseries with others. But, Clara willingly told about all hers. Her artist husband, Peter, misses out to come home. He promised to come over on the first anniversary of their separation, but failed to come. She asked Gamache's help to locate him. He teamed up with Myrna Landers and Jean-Guy and went on to a deep journey in Quebec. That journey took them further away from Three Pines and landed them near the St. Lawrence River.
Still Life and A Better Man: A Chief Inspector Gamache Novel are the best and highly recommended novels by Louise Penny. They are based on crime mystery genre and will give you the best experience, while going through some amazing twists and turns in the novel with great suspense and thrill.