Utilize our search toolbar promptly if the article lacks audio! Search Now♥
Margaret Atwood is back again with the penultimate novel of The MaddAddam Trilogy. She got a fantastic response from the first novel and made many new fans who keenly look for other works done by the author as well. If so is the case with you then The Handmaid's Tale and The Testaments are the highly recommended novels from the author.
The audio version of this fictional novel has a team of narrators. The performers include Bernadette Dunne, Mark Bramhall, and Katie MacNichol. There were hardly any negative reviews that the narration team received and the experience was phenomenal for the listeners.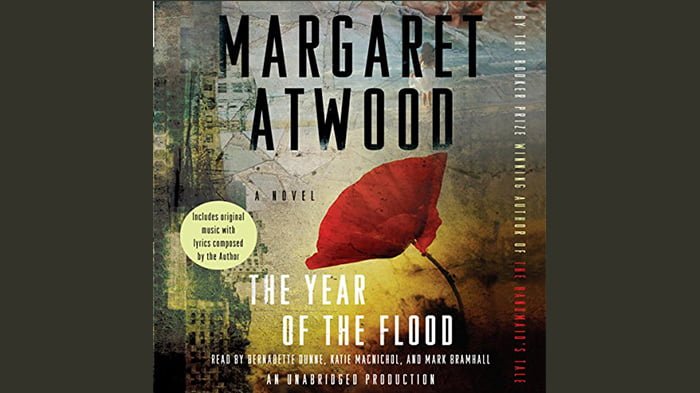 The novel opens depicting a rapid change in the species and times which the followers of the prequel novel could very much relate to. The social compact is getting as thin as environmental stability. The kind leader of God's Gardener, Adam One is known as a devoted religious being who is also keen to preserve the animal and plant life. Adam predicted a natural disaster long ago and that could completely change the fate of planet Earth. It has happened now and taken away many human lives.
Two women managed to survive. One was Ren, who is a trapeze dancer and was locked inside some top-rated sex club Scales and Tails. The other one was Toby who is a God's Gardener and was confined in a high-class spa where quite a several treatments were edible. Have others survived is the main question now.
The Year of the Flood is the long-awaited novel from Margaret Atwood and it was right as per the expectations of the audience. It is truly a dystopic masterpiece and more so a testament of the visionary power that Margaret Atwood has.