Utilize our search toolbar promptly if the article lacks audio! Search Now♥
A Bone to Pick: Widow's Island Novella Series, Book 2
A Bone to Pick is a mystery thriller novel with a strong role of modern detective. The book is part 2 of the Widow's Island Novella series. Melinda Leigh has written this novel, who was quite brilliant with her approach with storyline and characterization as well. Tracks of Her Tears and Whisper of Bones are brilliant novels that will give you a good idea about the abilities of the author.
A Bone to Pick is a short novel and the mind blowing narration would entertain you throughout. The narration of this chapter is handled by Christine Williams. Her performance was all heart as experienced by the majority of the listeners of this novel.
Tessa Black, the deputy gave up her flourishing detective career with the police department of Seattle. She returned back to her home in the Pacific Island in Northwest. She went there in order to look after her ailing mother. Tessa Black though that the illness of her mother is the worst ever thing that she would ever face. However, this wasn't the case and she is about to witness even worse She responded to a routine call in the nearby state park and found a man harpooned to a sign.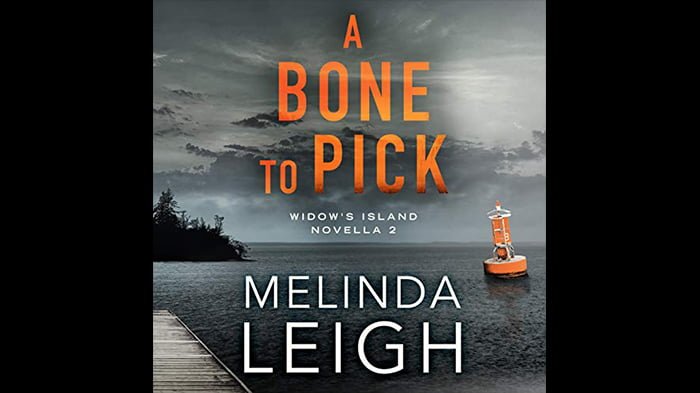 Just as the murder investigation went further, it was clear that the victim had kept a number of secrets. Cate along with Logan Wilde, the ranger of the state park connected with test to connect the dots in this complicated case. The more deep they went, more the things gets complicated and dangerous.
This is definitely a first rate novel with a gripping story. You will find it getting to an epic conclusion that Melinda handled quite well.