Utilize our search toolbar promptly if the article lacks audio! Search Now♥
A Rogue Proposal is an historical romantic novel with the story that you would cherish for a long time. The book is chapter 4 of Cynster novel series. It has been masterfully written by Stephanie Laurens who is regarded as the Queen of Romance. The Ideal Bride is one of her top most novels that will excite you to the core. Another quality novel from the author to mention here is The Designs of Lord Randolph Cavanaugh.
Narration is another strong point of this novel. It has been effortlessly done by Simon Prebble who managed to make it a sensation for the audience. The good thing with the narration is the tonal quality of the narrator and also the expression he produced.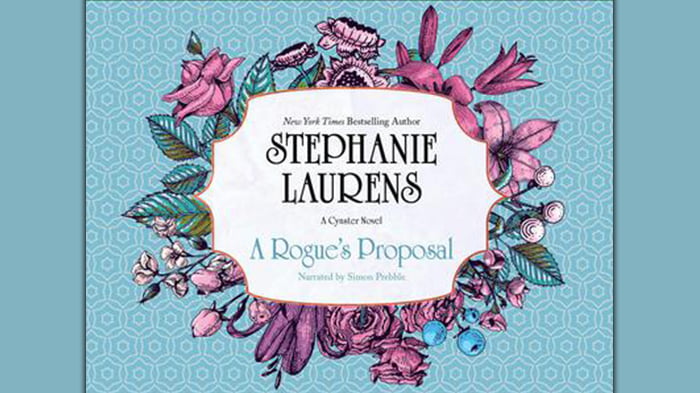 In this novel, the story revolved around Demon Cynster who is a highly wealthy and roguish man. He is happy in his own world and never considered love to be his thing. In short, he was a cunningly materialistic person. However, he also knew that what the power of love could bring for a man. This change happened after he witnessed the Cynster brethren that got driven to their knees by ladies. He never at his end banked on meeting up with Felicity Parteger.
She is a beautiful and a luscious lady who is in need of some quick help. Could she be the right woman for Demon Cynster? Felicity was fully aware that Demon Cynster wouldn't pledge her the love. But, could lust and passion alone suffice?
You got to listen this audiobook end to end for an extremely joyful literary ride. The characters along with the strong story would definitely mesmerize you.