Utilize our search toolbar promptly if the article lacks audio! Search Now♥
"Ann Veronica" by H. G. Wells is a thought-provoking and daring novel that challenges societal norms and explores the pursuit of personal freedom and self-discovery. Published in 1909, this captivating tale follows the journey of its eponymous heroine, Ann Veronica Stanley, as she defies the conventions of her time and seeks a life of independence and individuality.
Set in the backdrop of Edwardian England, Ann Veronica is a young and intelligent woman who yearns for more than the restricted role society assigns to women. Tired of being confined to the traditional roles of daughter and sister, she embarks on a quest to find her own path, breaking away from the constraints of her family and the expectations of society.
H. G. Wells skillfully portrays Ann Veronica's personal and emotional evolution, as she faces challenges, explores her passions, and confronts the consequences of her choices. The novel delves into themes of feminism, social inequality, and the struggle for self-empowerment, making it a pioneering work in early 20th-century literature.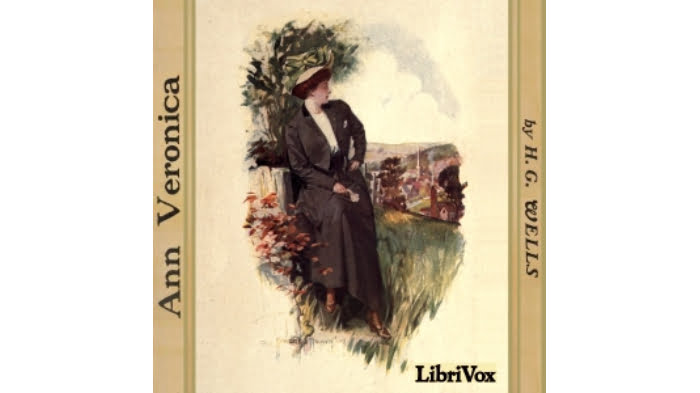 As Ann Veronica forges her own identity and navigates the complexities of love and relationships, readers are drawn into a world of ambition, idealism, and self-discovery. Wells' vivid descriptions and sharp social commentary provide a compelling narrative that still resonates with modern readers.
"Ann Veronica" is not only a feminist novel ahead of its time but also a gripping coming-of-age story that explores the conflicts between personal desires and societal expectations. Wells' exploration of gender roles and the limitations imposed on women during that era remains relevant even in contemporary times.
For those seeking a captivating and insightful read that challenges the status quo and advocates for individual freedom, "Ann Veronica" promises an intellectually stimulating and emotionally engaging experience. H. G. Wells' literary genius shines through in this remarkable novel, as he raises questions about identity, autonomy, and the pursuit of a meaningful life that continues to captivate readers across generations.