Utilize our search toolbar promptly if the article lacks audio! Search Now♥
Blood and Gold is another fine attempt by novelist Anne Rice on horror fiction genre. It is a sensational novel, where you will be in complete awe of the writer's imagination. Blood and Gold is the 8th chapter of The Vampire Chronicles novel series. Roger Rees this time is given the opportunity as the narrator of this novel and he surely has not disappointed Anne Rice and countless fans of the writer and the subject novel series.
Anne Rice in this epic horror novel is at her usual sensual and erotic best.
Marius, a Senator once in Imperial Rome is abducted and forced to make way in to the gloomy realm of blood. It was the place where Marius was made the shield of the King and the Queen of the vampires.
They were the ones in whom all of the supernatural forces of the world use to reside. Through the eyes of Marius, we were all able to see the pagan Rome fall to the Constantine Emperor and also the terrifying sack of the Eternal City and that too by Visigoth. Also, it was seen the despicable outcome of the Black Death.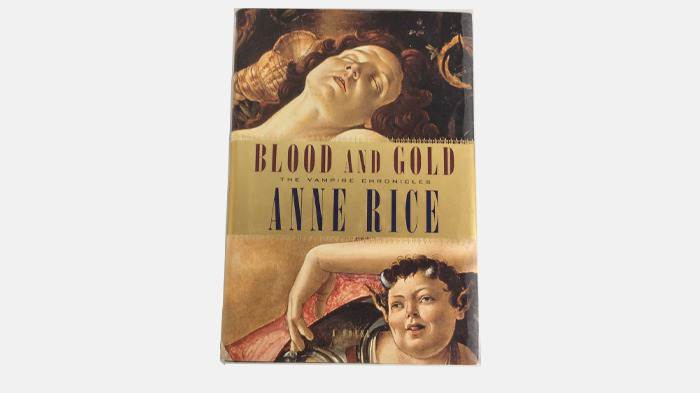 Marius finally becomes a painting artist after being reestablished by the loveliness of Renaissance. It was the time which he spent living treacherously, but also extremely opportunely right among the mortals.
The Tale of the Body Thief and Interview with the Vampire novels are also from Anne Rice and probably the most loved novels by a large audience and as well as critics. These novels, especially Interview with the Vampire became the bestseller and earned great repute for the novelist, Anne Rice.