Utilize our search toolbar promptly if the article lacks audio! Search Now♥
The Colorado Kid: A Hard Case Crime Novel
Stephen King holds the legacy of never letting down his readers, no matter whichever genre he pens. This time, The Colorado Kid: A Hard Case Crime Novel is an exceptional continuation to his legacy which portrays the story of an unidentified dead body that is found in an island, just by the Maine coast. The story gets its life when a couple of newspapermen from the local newspaper and a forensic graduate students comes up with some useful clues.
However, twist in the tale continues as the more these people identify the clues, the more mystery is added to the death of the man that they are investigating. They find it hard to believe that whether that was some impossible crime or something extremely strange happened with that man, which they are not yet able to see through.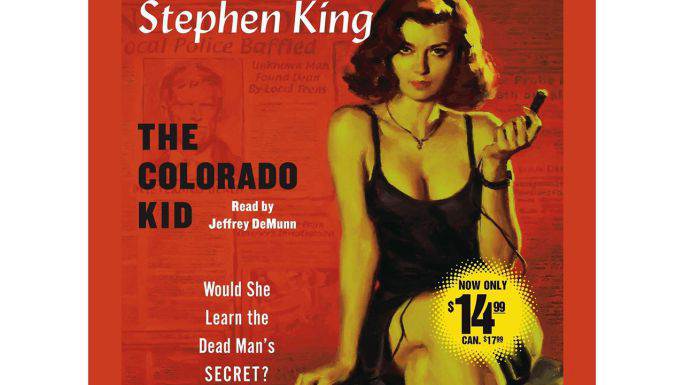 You as a reader or listener need to go about this story with a very open mind. Presumptions here would never come true. Like many other stories, it does not have any clean ending and that is the real beauty of this story.
Jeffrey DeMunn voice without a doubt has added magic to it by giving all the emotions that were required out of this mystery story. On top of that, Stephen King has done poetic justice with all the characters of his story. If you like this book from Stephen King, then you would surely be a fan of his other books such as Joyland, Mr. Mercedes, and the Finder Keepers: A Novel in the same genre.