Utilize our search toolbar promptly if the article lacks audio! Search Now♥
The book one of the fire blood dragons romance by Ruby Dixon is a story that amazes the reader all of a sudden when he hears about the strange relationship that is about to develop between a human and a dragon. The earth is destroyed and the dragons are again on the ruling seat killing and destroying the whole human race with the power of fire that they hold. The human is left with no choice instead to hide in caves and another pit. Claudia a survivor and the main character is left in the dragon world and there is no one who can help her and there is also no way left for her to escape into the outer world and joins the human race that is left after the tragedy of dragon invasion on the planet Earth.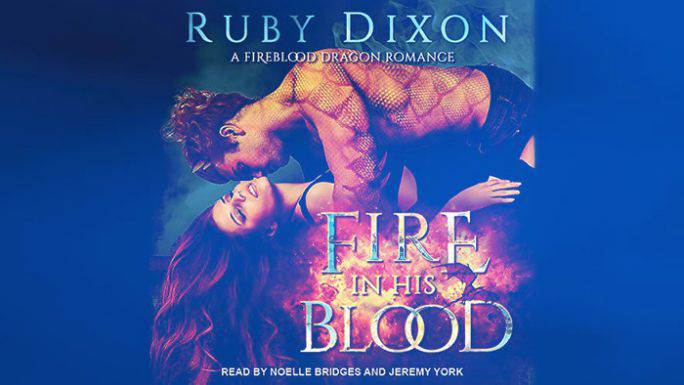 The only way left for her is to take the help of a dragon in order to escape and for this, she had to tame one of them. Taming a dragon is something which we read now and then in different storybooks but this time the dragon is not ready to be tamed instead he is filled with lust, he wants a mate with the second species that is left on Earth i.e human. Claudia not willing for such a relationship but again she has left with no other option in the world anymore. The story slowly speeds up in action and passion both at the same time. The narrators Noelle Bridges and Jeremy York have worked well together in coordination as the dragon and human characters that need one another for their needs.
Just like this one, the author has written other hot sellers in the romance genre including Fire in His Kiss, Fire in His Embrace and you may also find Ice Planet Barbarians an interesting one.