Utilize our search toolbar promptly if the article lacks audio! Search Now♥
From Scratch is a personal memoir written by Tembi Locke. The memoir is about, Sicily, love and finding home. The narration of this book is done by Tembi Locke, the author himself.
It wasa love affair and that too on first sight when Tembi met chef Saro in a happening street of Florence. There was one problem there, which was that the traditional Sicilian family of Saro didn't allow him to marry a black woman of American origin and also who was an actress. However, the couple was heartbroken, but also undeterred at the same time, and moved on. They managed to build a very lovely life for themselves in Los Angeles along with having fulfilling careers, great friendships and also the love they were seeking in their lives. That love to them came in the form a beautiful baby girl, who they both adopted at her birth. Eventually, they both reconcile with the family of Saro, just when he got diagnosed with cancer, which was just about to take away all their dreams.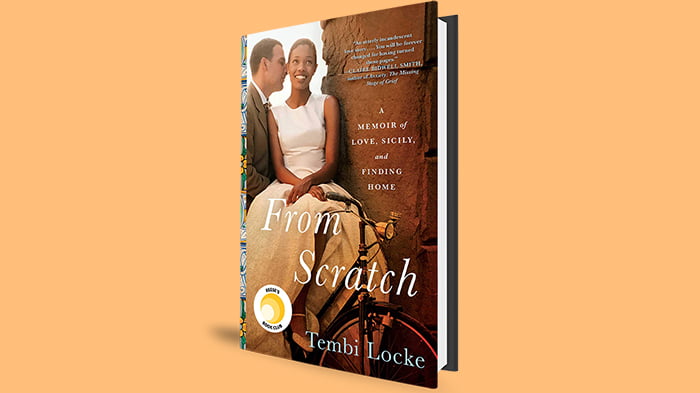 For as many as 3 summers, Tembi spend those in Sicily with Zoela, her daughter as she started to live a life without Saro, her husband in the small hometown of farmers. This is the place where Tembi was once estranged from the family of Saro, but now she is able to find solace. In the countryside of Sicily, Tembi finds the awesome healing gifts of having the best and fresh simple food and having the lovely feeling of living in a highly closely knitted community. The wisdom and the timeless traditions of the place were helping her all the time to see clearly the way forward.