Utilize our search toolbar promptly if the article lacks audio! Search Now♥
Ghostsitter – A Crazy Inheritance novel is written by Tommy Krappweis. It is a fictional audiobook for children with a very interesting tale. In fact, the book is suitable for whole family considering the type of entertaining content it has. The narration of this audiobook has a huge team behind. It includes Michael braun, Jay Snyder, Marc Vietor, Dina Pearlman. Stephen Bel Davies, Cynthia Darlow, James Fouhey, Jessi Cannizzaro, Jeena Yi, Mateo D'Amato and Kevin T. Collins. It is an amazing and experienced team and provided just with the audio experience that a book for children should be like.
When Tom is invited for the reading of a will that is from a great uncle about whom he has never heard of. Therefore, there wasn't any way to know that what to expect there in such a situation. But on the list of possible things to inherit, a carnival ghost train is at the very last of that long list.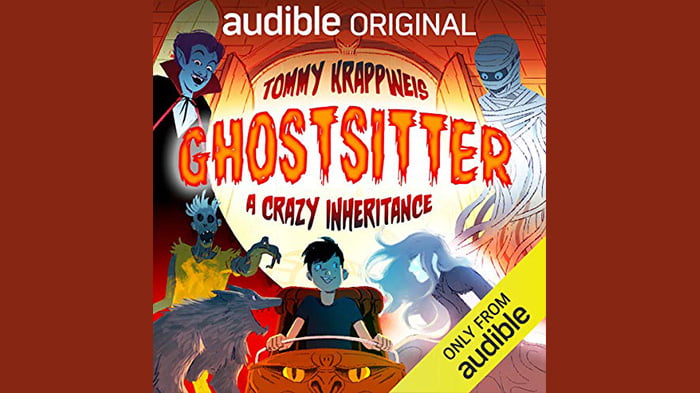 In order to get his full $10 million inheritance, Tom has to run the antique ride at least until his 18th birthday. It was quite easy except for a weird caped creep whom he had never met before. That caped creep was actually trying to con him for all that money.
The story had a great opening and stays the same right till the very last of this novel. It is a full on entertainer that brings lots of excitement for kids. This could be the best bedtime story experience for the kids, parents and the family as a whole. It is ideally targeted towards the elementary age group children but still, it is a whole family entertainer.