Utilize our search toolbar promptly if the article lacks audio! Search Now♥
Harry Potter and the Deathly Hallows
This is the last installment of the Harry Potter series and the exciting turn of events begin when Snape is at Malfoy Manor and lets Voldemort know about the plan of Harry's friends. Snape tells Voldemort when they are taking him to a safe location from Privet Drive, to give Voldemort the signal when he can capture Harry.
While Harry is packing to leave, he comes across 2 obituaries made for Dumbledore, which make him think he does not know Dumbledore that well. He bids everyone in the house goodbye because Voldemort threatens and forces them to hide.
The Order of the Phoenix, which is headed by "Mad-Eye" Moody comes to take Harry to the Weasleys where he will stay for the mean time. 6 of Harry's friends drink Polyjuice potion so they all become like Harry and all of them split up.
The Death Eaters attack them and Voldemort finds Harry, but his wand is able to defend him without his help. This is where the story of book 7 starts to come out.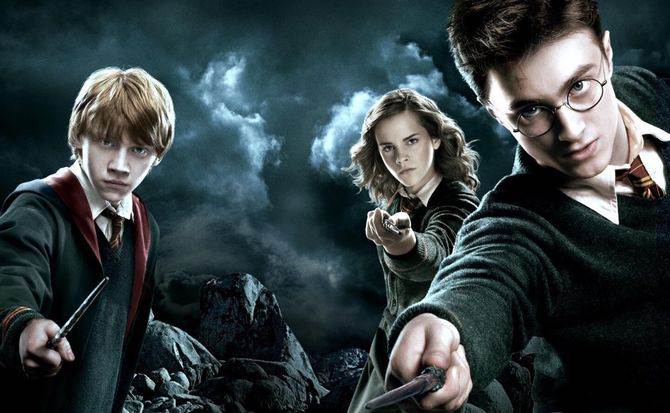 When Harry finally realizes he is destined for death and has united with his decision to continue on with it, the meaning of dying arises here. The author, J.K. Rowling thrills the readers to arrive at answers and questions about life with no conclusion. The fate of Harry forces people to face the issues that we refuse to accept, but eventually have to. In addition, she reminds people that the appreciation for life only comes from the existence of the shadow that is always lurking, which is death.
In this last installment of the book, readers learn to reflect and embrace the life they have now because everyone's time will come and what is here now should not be wasted or neglected.
Official audio version
List book of Harry Potter