Utilize our search toolbar promptly if the article lacks audio! Search Now♥
MaddAddam is a special literature book based on humor and satire with quite a several awards and recognition received. It was the finalist in the Audie Award in 2014 under the science fiction category. New York Times and Washington Post ranked it as a notable book and for The Christian Science Monitor, The Guardian, and NPR, it was the best book of the year. Margaret Atwood is the author of this novel, which stands as one of her best works in the literary domain. A couple of her other notable works include The Handmaid's Tale and The Testaments.
The audio version of this novel has a team of narrators that include Bernadette Dunne, Robbie Daymond, and Bob Walter. All the cast is quite good and you would love to listen to them on a loop.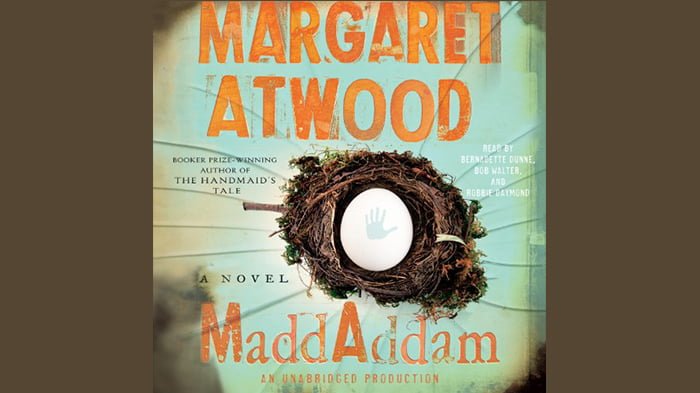 The story involves Toby and Ren who managed to rescue Amanda from the Paintballers amidst a deadly pandemic. The made a safe return then to the MaddAddamite cob house. It was a recently fortified place for both pigeons and man alike.
The quasi-human species of Crakers was also accompanying them and it was made by the extraordinary but deceased Crake. Snowman-the-Jimmy, their reluctant prophet is on recovery from a weakening fever. In this situation, it was all upon Toby to deliver the Craker theology having Crake as the Creator. She is also supposed to deal with many of the prevailing cultural misunderstandings, her jealousy over Zeb, her lover, and the extremely terrible coffee experience.
The novel brings quite a thrilling ending to the speculative trilogy by Margaret Atwood. The book points towards a definitive fortitude of community and love.