Utilize our search toolbar promptly if the article lacks audio! Search Now♥
"Purple Hibiscus" is a novel written by Chimamanda Ngozi Adichie. It was published in 2003 and is Adichie's debut novel. The story is set in Nigeria and revolves around a young girl named Kambili Achike, who comes from a wealthy and devoutly Catholic family.
The novel is narrated from Kambili's perspective and explores themes of family, religion, politics, and personal growth. Kambili lives with her brother, Jaja, and their parents, Eugene and Beatrice. Eugene is a successful businessman and a respected figure in the community, but he is also a strict and abusive father who imposes his religious beliefs on his family.
Kambili and Jaja's lives are tightly controlled by their father's rigid rules and expectations. They are not allowed to question his authority, and their days are filled with religious rituals and academic excellence. However, their lives take a turn when they visit their liberal and outspoken aunt, Ifeoma, and her children in the town of Nsukka.
In Nsukka, Kambili and Jaja experience a different way of life, free from their father's oppressive influence. They are exposed to new ideas, experiences, and relationships. Kambili, in particular, finds solace in her cousin, Amaka, and gradually begins to question her father's authority and the religious dogmas that have shaped her upbringing.
As the novel progresses, tensions within the Achike family escalate. Political unrest in Nigeria also starts to affect their lives, leading to a tragic climax. Through Kambili's personal journey, "Purple Hibiscus" explores the themes of freedom, self-discovery, and the complexities of familial relationships.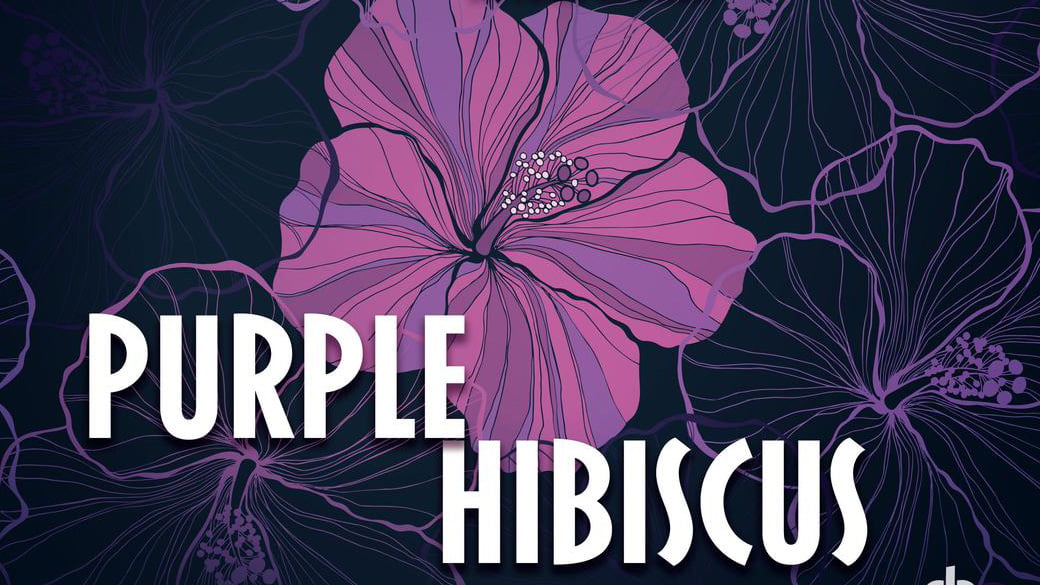 Chimamanda Ngozi Adichie's writing in "Purple Hibiscus" is known for its vivid descriptions, emotional depth, and exploration of Nigerian culture and society. The novel received critical acclaim and established Adichie as a talented writer. It has won several awards and has been translated into multiple languages, gaining international recognition.
"Purple Hibiscus" is a compelling and thought-provoking novel that delves into the effects of oppressive religious and political systems on individual lives, as well as the resilience and strength of the human spirit.