Utilize our search toolbar promptly if the article lacks audio! Search Now♥
Raymond E. Feist takes characters from his dreams and then fits them in his classic series like lost pieces of an old puzzle. First part of The Serpentwar Saga told us about three unlikely heroes on the mission of a lifetime. Dark queen was coming but the heroes were not committed which is opposite to what we saw in Magician: Apprentice and Magician: Master.  All of the three had their own secret motives especially Miranda who was thinking of cheating those who were ready to die for her. But the three did save the day in the end and now more dangers come in their way, for Roo he has to save himself from a seductress who can ruin his life forever.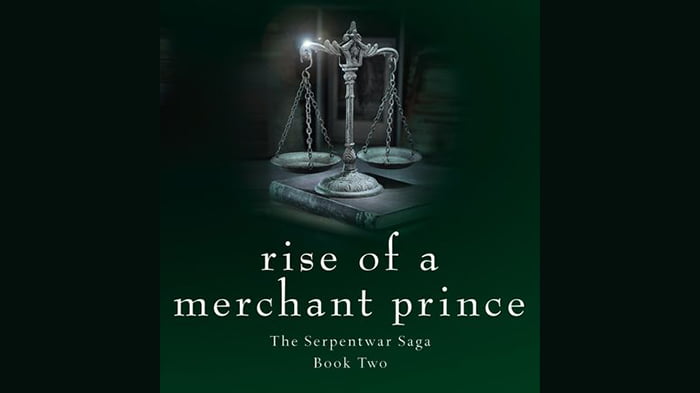 Roo's only dream all his life was to become rich, that's why he became a thief in the first place. Now he is rich so no need to rob others, he thus starts his own business but now different sort of enemies conspire against him. There are people who are jealous of his riches and his increasing fame among the merchants so they now want to do the same to him which he used to do with others in the past.
Visions about the Emerald Queen still don't allow Roo to rest at night and there remains the threat that she might come back one day for vengeance. Scared from all these circumstances Roo tries to busy himself in things that he wanted to do as a rich merchant. Peter Joyce narrates with a giddy sound to show that Roo wants to forget all troubles in the sensation of happiness that he has achieved.