Utilize our search toolbar promptly if the article lacks audio! Search Now♥
Rising Tiger is the 21st chapter in the Scot Harvath Series. It is written by Brad Thor. He is an amazing writer of thriller novels and Scot Harvath is the best-created detective character Brad. The Athens Solution is one of the better novels by Brad Thor and so is Blowback.
Armand Schultz did the narration of this Rising Tiger book. It was a terrific performance that will take you deep within the story of this book.
A potentially nation-ended and unprecedented threat was materialized right on the bigger world stage. The administration passed the buck after being fearful of the consequences all across the world while engaging this enemy. The clock ran out and to sit back and do nothing was never an option. It was the right and high time to unleash the man himself, Scot Harvath.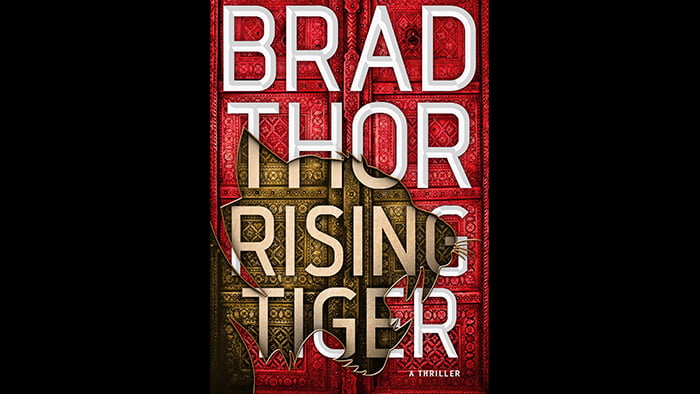 As a top spy of America, Scot Harvath had got all unparalleled skills along with the necessary experience for handling any situation, but that new assignment looked pretty much different than his earlier ones.
Thrust within an entirely unfamiliar culture with only he few whom he could trust, the danger started to mount right at the time he arrived. Amid the different competing forces along with a range of deadly agendas, it was almost impossible to differentiate the predator from the prey. Scot Harvath was ready to risk anything to cope with the explosive plot and to have everyone back to justice.
Brad Thor is the number one bestselling author and rightly so, which could be endorsed after you finish up with this novel in the audio format. You will be thoroughly entertained with this novel that has a strong story and is powerfully narrated as well.