Utilize our search toolbar promptly if the article lacks audio! Search Now♥
Siege of Darkness is a well-paced novel by the author, R. A. Salvatore. You will never get bored even for a minute, after listening to its 12 hours long narration. It is because of the unbreakable time of author with his favorite go to narrator, Victor Bevine, who leaves no void to impress all his listeners with his impeccably strong voice. The book is part 9 of the amazing Legend of Drizzt novel series by the author and promising enough with the near perfect story of ethics and adventure.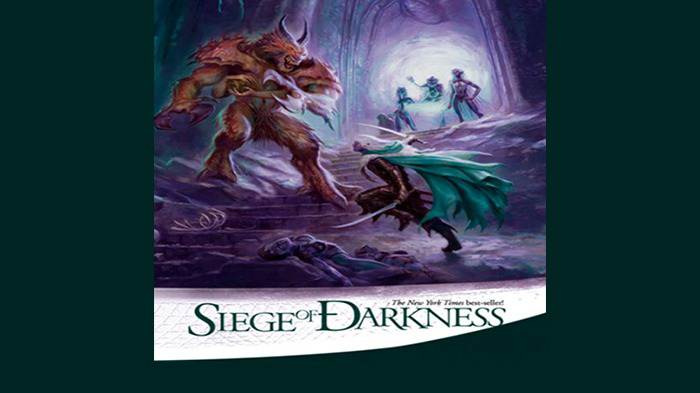 Siege of Darkness is a continuation to the great work of R. A. Salvatore and narrator Victor Bevine, where they left with the strongly developed character of Drizzt. The drow this time once again meets with the Mithral Hall dwarves, while rising against the darkest depths of the Underdark.
Drizzt was alongside Bruenor and they wouldn't give up without putting up a good fight. But, this time, they need to fight without the support of Catti-brie or Wulfgar at their sides. This makes the entire fight difficult and extremely challenging for both of them to manage on their own. But, it wasn't impossible. They are quite determined and focused to put in their best.
Starless Night and Streams of Silver are also science fiction novels from R. A. Salvatore with a great story to be narrated in both. You will be amazed with the grasping narration given in both by Victor Bevine and the way he captures his audience is literally mind blowing. Once you listen to these, then one, if not both would make as one of the favorite books that you have ever listened.