Utilize our search toolbar promptly if the article lacks audio! Search Now♥
Sierra Six is a suspenseful mystery thriller. It is the 11th title in the Gray man novel series. It is written by Mark Greaney. He is an American author who is best known as the collaborator of Tom Clancy on his final books. He continued the fantastic and memorable character of Jack Ryan after the death of Tom Clancy in 2013. If you want to experience the best of that then Tom Clancy True Faith and Allegiance is the best novel by the author. Back Blast is another top-tier novel from Mark Greaney.
Jay Snyder is an excellent actor and his inclusion in this novel as a narrator is nothing short of a blessing. He delivered the story with utmost perfection and made the characters full of life and excitement for the listeners.
It has been a lot of years since Gray Man had his very first mission. But, the real trouble has just got started and that is what you will find in this compelling story.
Before Court Gentry was known as the Gray-man. He was Sierra Six, who was the junior member of the action team of the CIA.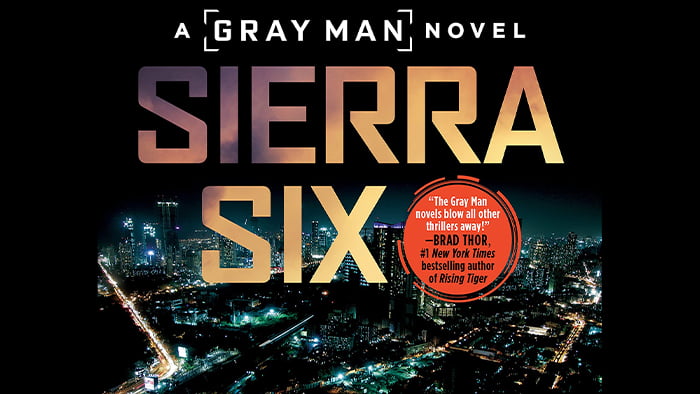 In their very first mission, the CIA action team took out a dangerous terrorist commander. Many years passed since that first operation of the Gray Man.
The Gray Man was then on a straightforward mission when saw a ghost. He was the terrorist whom he and his team had killed many years ago.
A decade couldn't change the Gray Man at all. He wouldn't leave an unfinished job.
The concept of this story was excellent. The conclusion however was a bit lousy. Despite that, Sierra Six is a highly recommended chapter. Kudos to Jay Snyder for giving such a phenomenal narration of this book.