Utilize our search toolbar promptly if the article lacks audio! Search Now♥
The Black Musketeers Books 1-2
The first two books of this fictional series develop new characters for us that are introduced at the start of the first book. The story starts with the introduction of Lukas, an ordinary member of an ordinary family who is trained in the art of sword fighting by his father as his father was once a Musketeer in the army. Lukas has to flee all of a sudden on a voyage to find his missing sister and suddenly finds himself among people and in places that he never thought of before in his early life.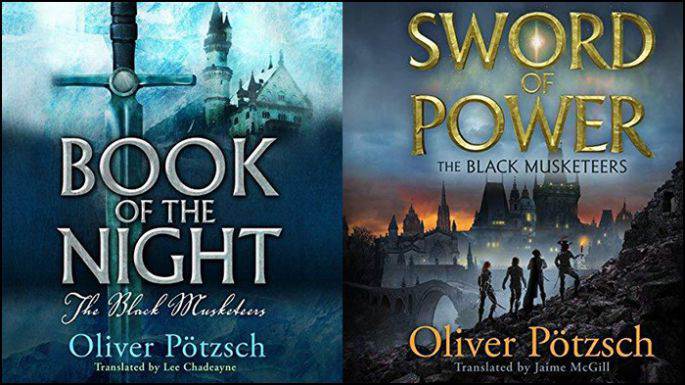 He meets three other friends and once again forms the team of the Musketeers, as he moves ahead in his mission several secrets are revealed to him about a magic book that he is bound to save from the hands of the enemies and also he comes to know the truth about his family's past and the true meaning of being a Musketeer. The Castle of Kings – Oliver Pötzsch, Hangman's Daughter ~ Books 1-7 – Oliver Pötzsch, Lee Chadeayne (translator) are two more books that can be read with this series as the type of the stories is the same. Lukas in the second part tries to rebuild the castle before the winter season and the search for the sister still continues even in this second part. There is also an introduction of a new character the German emperor and the description of three precious objects that are stolen at the start.
Oliver Potzsch has written the two parts of this series in high passion and the narration by Will Ropp is a nice thing to listen and enjoy this whole fantasy. The scenes and the events are all gigantic in nature and the use of the words in speech is also up to the royal standards.