Utilize our search toolbar promptly if the article lacks audio! Search Now♥
The Ship of the Dead
The ship of the dead by Rick Riordan is the last of the trilogy novel series called the Magnus Chase and the Gods of Asgard, and is definitely the hid book that counters to the fact that the Magnus meets Percy along with his true friends to find out their way to the Jotunheim and Niflheim reaching the farthest regions to find about the Asgards most definite and fearful threat.
The adventure turns out to be scary and life-threatening until the heroes find the solution for their issues and what they want.
Michael Crouch has given life to the characters by narrating the story in a way that you will never miss any expression or event as the whole narration has been put together perfectly. The Journey starts out in a calm way but as they pass through leaving Valhalla, passing through Aegir's courts and meeting the Njord, all the events provide some heart gripping events and impressions and an interesting way to keep the interest alive until the end of the story.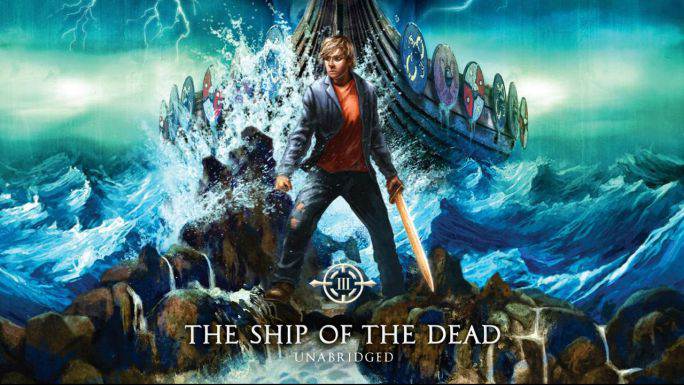 Though the character goes through the events in a thrilling way, they keep focussing on their goal to make sure they will never be weakened by the forces.
The whole scenario has been written in a smooth and attractive manner that the listener would want to hear more and get to the end of the story so that they know how the characters are approaching their goal and what thrilling events await them while on their way to their destination.
For better understanding one should be going through the other two books as well including The Hammer of Thor and The Sword of Summer.
Update :
List book in the series