Utilize our search toolbar promptly if the article lacks audio! Search Now♥
The Keepers, Book 4: The Starlit Loom is a science fiction fantasy for children. It is written by ted Sanders who is an American writer and popular for his fantasies for a younger audience. Some of his notable books include the likes of The Portal and the Veil and The Keepers: The Box and the Dragonfly. The subject novel is chapter 4 of The Keepers (Sanders) novel series, which gets even better with more chapters coming in this series.
Andrew Eiden narrated this chapter and he fully justified his role by giving a memorable performance that the listeners enjoyed to the maximum.
The Keepers and the Wardens for many centuries have been protecting the mysterious Mothergates, which was a great source of incredible power. However, things have changed now as the Mothergates are dying. Horace F. Andrews along with his Keepers must know that the weakened gates could just unleash a highly dangerous force. This could well result in consuming the whole world and could even destroy every creature in it.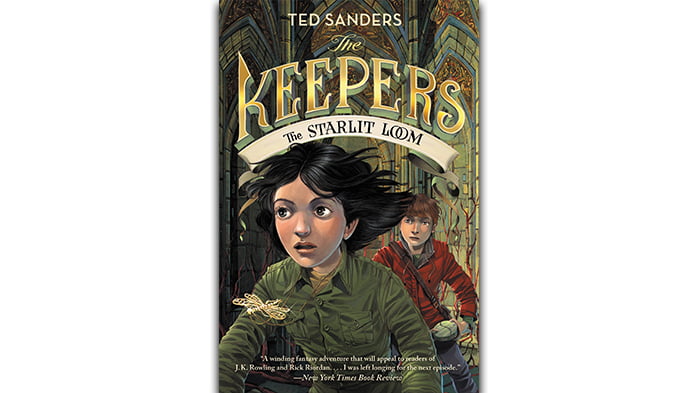 Horace along with his fellows are all ready to sacrifice their lives in defending the world, while their enemy progresses to take their part of the risk. Having their strongholds destructed and many of their mates captured, the chance of succeeding for Keepers just hangs by a thread only. Things were getting tough from here.
This was a highly anticipating chapter after the great success of part 3 of the series. Ted Sanders was at his usual best and the audience just loved this one for its plot and strong characters. The performance from Andrew Eiden was also a strong point of this audio novel.