Utilize our search toolbar promptly if the article lacks audio! Search Now♥
Abaddon's Gate is a masterpiece written by James S. A. Corey. The writer manage to keep the same level of interest and enthusiasm in this audiences that he has developed in the prior novels of the series. James has great command over contemporary science fiction fantasy genre, which this subject novel is all about. It is 3rd book of The Expanse novel series by the author. The narration of this nearly 20 hours long audio book is given by Jefferson Mays in his high quality voice and expressive tone.
The solar system for many generations proved to be the greater frontier of mankind. This is happening right till now. The author here is talking about Moon, Mars and the Asteroid Belt. The outlandish aircraft working here through the program and that too under the shadow of Venus has appeared in the orbit of Uranus. It is where a massive gate has been built that connects to a starless dark.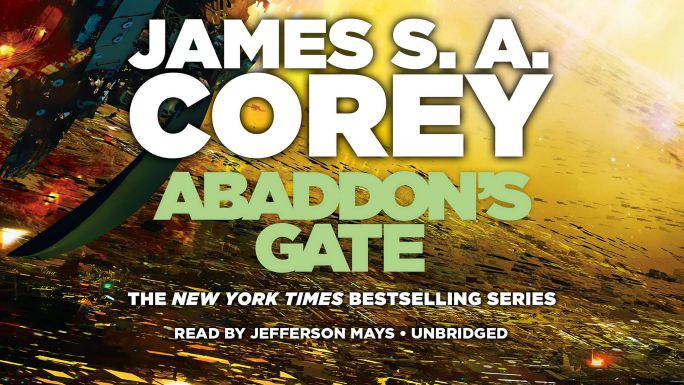 In this novel, Jim Holden along his entire crew of Rocinante are chunk of a huge flotilla of military and scientific ships going over in order to learn about the artifact. But, a very complicated plot is just going to unfold behind the scenes with the potential of Holden's destruction sitting right at its core. It was difficult to conclude whether this gate was a threat or an opportunity.
James S. A. Corey is a proud writer of several books on the science fiction fantasy genre and you will love the way he makes his strong characters work in super engaging story. If you are looking for more books from the novelist, then go and checkout his most popular books, which namely are: Leviathan Wakes and Auberon.