Utilize our search toolbar promptly if the article lacks audio! Search Now♥
The Once and Future King is a British Literature Classic written by T. H. White. It is book 1 to 5 of a novel series with the same title as the opening chapter, The Once and Future King. The author T. H. White has written it with lots of love and affection, which the audience can truly feel and relate with. You can find him as an accomplished and a versatile writer. A good reflection of the literary writing abilities could be seen in 'The Witch in the Wood' & The Ill-Made Knight' and The Sword in the Stone.
The Once and Future King book has the epic performance of Neville Jason, which is highly rated by audience and nothing short of being exceptional. This specific audiobook is a complete set of classic fantasy novel coming from the Arthurian legend. This novel comprises of 5 different parts, which are "The Sword in the Stone", "The Ill-Made Knight", "The Witch in the Wood", "The Book of Merlyn" and "The Candle in the Wind".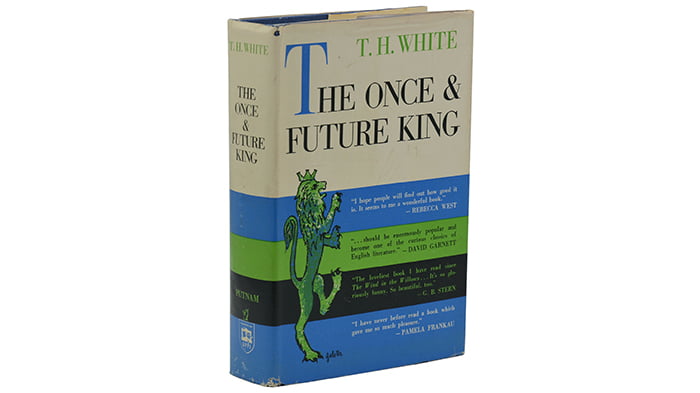 Merlyn has clear instructions for Wart Arthur and also for Sir Kay, his brother right in the ways of the world. One of them would definitely need it as the king has passed away. The king had left behind no heir and a good or deserving one should be found by taking a sword from some anvil places over a stone. In the 2nd and 3rd part of the book, Arthur has finally found his way to the throne as a king and now the entre kingdom is under threat from the north. In the final 2 chapters, the ageing king Arthur is up against some really big and serious challenges.