Utilize our search toolbar promptly if the article lacks audio! Search Now♥
Walk the Wire: Memory Man Series, Book 6
Amos Decker the man with the memory so perfect that he can visualize any image in his mind after seeing it just as a glimpse for once in the real world. Thus the perfect detective is going after the crimes and then the criminals. This time he and his partner Alex Jamison are called to London because the things are going terribly wrong.
More and more people are settling in the city for quite a while now and the law and order situation is worse. The town has faced issues like drugs and prostitution before but this time it confronts a murder that brings the FBI to the scene.
Irene Cramer the one who was killed was a religious teacher at the church but that was her morning work. At night she was a prostitute going exactly against the teachings of the religion and making money with every illegal mean there was. Now the issue remains that who is the killer whether someone related to religion killed her because of her bad deeds or it was one of her fellows at night. The two agents dig a lot deeper and the deeper they went the more complex the case turned into.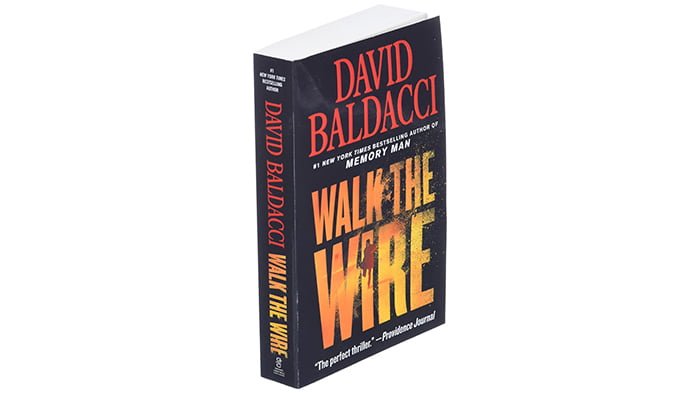 The woman had a lot more connections to different influential people than was expected at the opening of the case. It appears that the whole town's fate depends on the finding of the killer. David Baldacci has created a lot of murder mysteries before and specialization can be seen in A Minute to Midnight and Zero Day thus one should not doubt this one before buying. Kfy Brewer and Orlagh Cassidy in the whispering tone bring the thriller to life in the minds of the listeners.
Walk the Wire Walk the Wire