Utilize our search toolbar promptly if the article lacks audio! Search Now♥
The book is another masterpiece by critically acclaimed author, Brandon Sanderson. Shadows of Self is part 5 of the Mistborn series by the author, which is having a huge fan following. It is a science fiction novel and listener could find some fine traces of contemporary fantasy. Like the prior books, Michael Kramer is again the narrator of this book with his majestic and powerful voice that gels up well with the characters he plays in the novel.
The heroes of the trilogy now are the figures of legend and myth, moreover, the objects of religious worship. A wonderful range of new characters follows the prior ones in this novel. The notable one of all is Wax or Waxillium Ladrian. The other one is Ladrian, the hereditary lord of the House Ladrian set in the unlawful region known as the Roughs. He worked there with his close buddy, Wayne. They both are twin born, and this means that they are capable of using both the Feruchemical and Alomantic magic.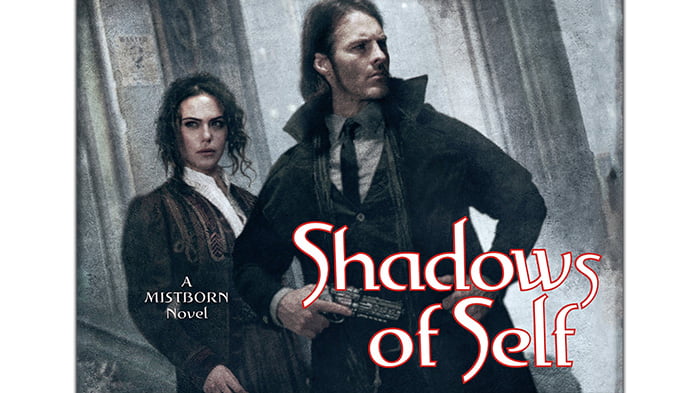 The society of Mistborn is in a phase of evolving with a mix of magic and technology. The economy is growing, democracy exceling and religion is fast becoming a great cultural force. 4 faiths are competing with each other for the converts. The optimistic, bustling and an excessively shaking society is up against the first phase of terrorism. Crime is growing and religious conflicts are growing up as well.
Oathbringer and Words of Radiance are a couple of other popular novels from Brandon Sanderson. They are also science fiction based and the fantasy will keep you entertained and hooked to the plot of the novel right till the last chapter.