Utilize our search toolbar promptly if the article lacks audio! Search Now♥
Witches Brew: The Phantom Queen Diaries, Book 6
This memoir is written by Shayne Silvers along with Cameron O'Connell and narrated by Amanda Leigh Cobb and taken from the 6th volume of "Phantom Queen Diaries". These City of Thorns and Lord of Embers are excellent narrations of Amanda Leigh Cobb.
Fae are feeling the loss of all over "Boston" and evidently, no other person is self-destructive enough to investigate it and the beneficial thing "Quinn MacKenna" dark sorcery arms seller and Fae mutt have been looking for a method for procuring back a portion of "Boston's" generosity after nearly annihilating the city twice. Furthermore, favors for the Fae normally deliver profits assuming you play your cards right. However, Fae did not betray or in any case deceive you.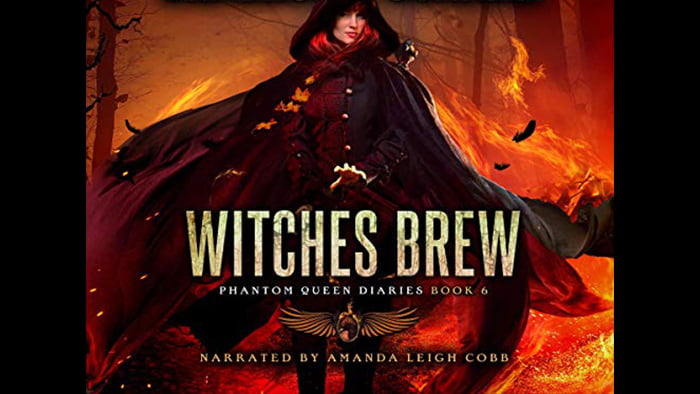 Fortunately, Quinn has "Robin Redcap" to back her up between his ability to explore "Fae" governmental issues. It is a perfect pair or then again Hell. However, the main proof they need to go on is a crime location loaded down with formal fixings and blood and driving "Quinn" to presume black magic but the witches are a very close local area who do not see the value in "Quinn's" interruption when all she needs to do is help.
The circumstance becomes murkier and deadlier constantly as "Quinn" finds herself cauldron somewhere down in a whirl of disloyalty, trick, and retribution. Particularly when she finds out who is truly blending the pot and that it could all come from an unfulfilled guarantee made by a specific combative redhead in regards to a specific enchantment throwing wizard in "St. Louis".
Witches Brew – Tokybook