Utilize our search toolbar promptly if the article lacks audio! Search Now♥
The story has humor as well as a sense of mystery throughout the series written by Julia Buckley. The narration of all the three parts is done by Rebecca Mitchell who proves to be an expert in narrating such trilogies.
The series starts when Lena is hired as the assistant of Camilla Graham along with a place to live in her mansion which could solve her rent problem as well thus it appeared for her an ideal deal in all sort.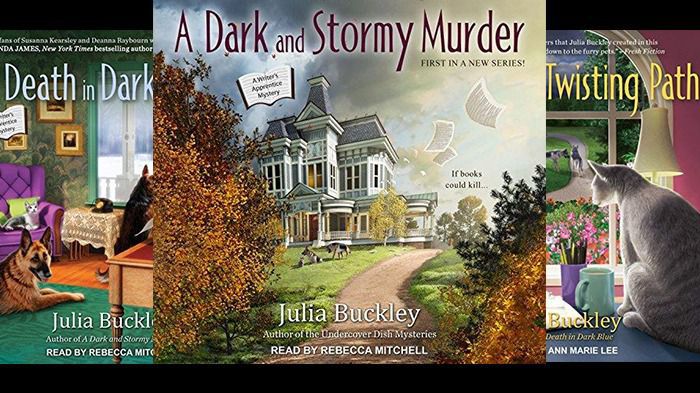 The whole thing becomes a tragedy for her when she come to know that all of her boss' stories used to end with a dead body and that dead body appeared in the real world as well after the story is written which means that her stories were coming to life one after the other and she was not writing stories they were crime scenes that could be seen one after the other.
Julia's life starts becoming hell around her as she sees murders all around. She falls in love to with a man who too is first suspected by the police but later his name is cleared and no suspicion rests on him but as her love life is about to start a dead body again comes to the scene and this time behind Sam's house that proves to be a disaster for their love life.
The third part is again a murder mystery and again Sam appears to be the victim as the murder leads to Sam again who cleared his name from his wife's murder issue after when she was found alive. They also face threats of different sort this time that raise the tension even more in the Graham house.