Utilize our search toolbar promptly if the article lacks audio! Search Now♥
Chaos seed saga brings gloomier situation for its characters, each of the character has his own personal issues to deal with and then there are devilish forces present around. Each battle that is fought against the enemy has brought more troublesome results. The evil that lingers around has not been able to get hold of the people and the land but still it has done much damage to the world.
The battle that started in the seventh part was won by Sion and his men but then the fearless leader lost Richter. Richter is not dead which happens to be good news for his friends but for him it is a nightmare that he has to look into the eyes now.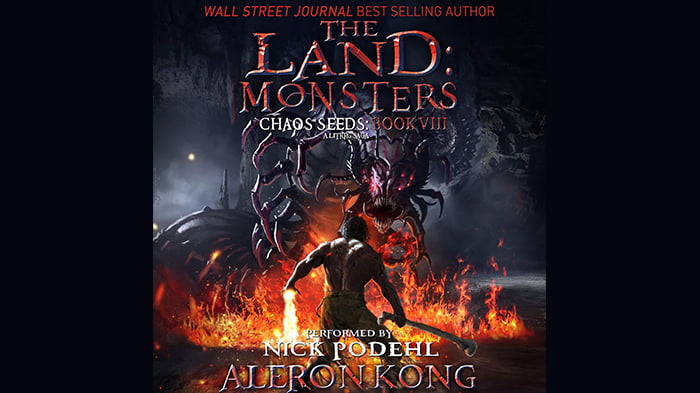 He is now trapped not cursed but perhaps worse because the sign of light has disappeared; the world that he finds himself in is so dark that it can take away the goodness inside you. Though Richter is not an ordinary being himself but there are terrible demons that now surround him and want him to become the devil he was born to be.
Aleron Kong the author of this monumental series has shown his talent in portraying monsters that are not fighting but there is a sinister touch in their personality that can be felt when they approach Richter. The Land: Forging and The Land: Founding: A LitRPG Saga told us what the land was all about but this is a totally new dimension in which the story now enters. Nick Podehl is keeping up well with the series in narration and the narrator utters breathtaking scenes with the minimal of ease.