Utilize our search toolbar promptly if the article lacks audio! Search Now♥
History of the superheroes made with the alien virus reaches its sixth part and each book has been showing a development in the world. Some of the developments were positive and some things were negative too but that's how the world moves on. World of Wild Cards has not been different from the normal human world, some are using their powers for the good of mankind and other are trying to take advantage of their weakness. George R.R. Martin along with the team is actually trying to form a new world and it is like the remodeling of human history.
Not only unique the concept also makes us visualize a world if it had been attacked by such a virus in the past. When this book begins Presidential convention is near and there is news that someone is trying to hijack all of it. Wild Cards the unique creatures once hated are now there to play their important role in settling the score with the evil. Evil was forging and forming groups at the end of Wild Cards V: Down and Dirty and Aces Abroad but they were looking for a big moment.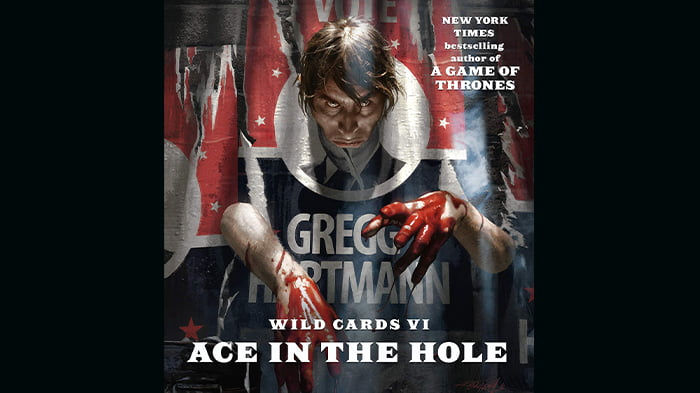 Convention is not only the biggest moment to display their power but it can also prove a good time to get rid of all the hurdles in their path. Some Aces are also present for the president's defense thus it's time that the world see the true faces of the Wild Cards from both sides. Clancy Brown and Will Estes voices dominate the scene this time but voices of Stephen McHattie and Emily Rankin could also be not left without praise.