Utilize our search toolbar promptly if the article lacks audio! Search Now♥
The Taste of Innocence is the 1th chapter of the multi-volume Cynster novel series. It is artistically written by Stephanie Laurens. The book is a romantic novel, which is the main specialty of the novelist. She has written countless books of the genre and many of them were successful. The Ideal Bride and The Perfect Lover are the ones that you should consider listening in your next available free time. You will surely not regret this decision.
For this novel, you will hear the beautiful voice of Simon Prebble. His narration was outstanding and people loved his performance for his brilliant voice and expression.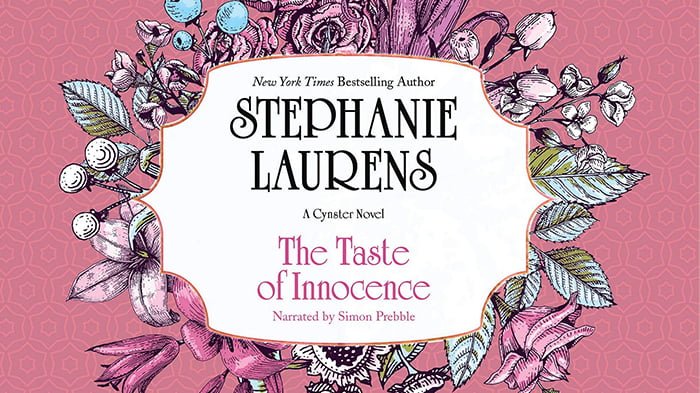 This one is a regency era romantic novel. The author entices all her audience with the most fascinating stories of the time. This specific novel, The Taste of Innocence has all the ingredients that a top class novel should have. For this reason, it stood as the bestselling novel in New York Times in a short time after it got published.
The 8th Earl of Meredith is Charles Morwellan. He knows that he should get married soon. But, he only wanted to get married on his own specific terms. For this reason, he let many years go by in the search of his deal wife. He let go a lot of options or making someone his would-be wife as they were not as per his own terms. It turned out to be a great shock for him when he found someone else refusing to marry him. The name of that charming young lady was Sarah Conningham.
You will find Stephanie at her captivating best in The Taste of Innocence. Give it a try to live that experience for real.