Utilize our search toolbar promptly if the article lacks audio! Search Now♥
Stephanie Laurens is a top class novelist. Her go to genre is romance where she is second to none. Plenty of novels are there to back this claim. If you are looking to learn more about the work done by Stephanie Laurens, then do check out her All About Love and All About Passion novels.
Temptation and Surrender is the 15th book of the Cynster novel series. Stephanie Laurens has definitely wrote it with lots of love and passion. This is what that brings so much amusement and joy for the book lovers. The quality of this novel is further enhanced in its audiobook format. The credit for its success goes to Roz Landor, who is the narrator of this chapter. His performance was good and people find it a pleasant experience throughout its 16 hours of narration.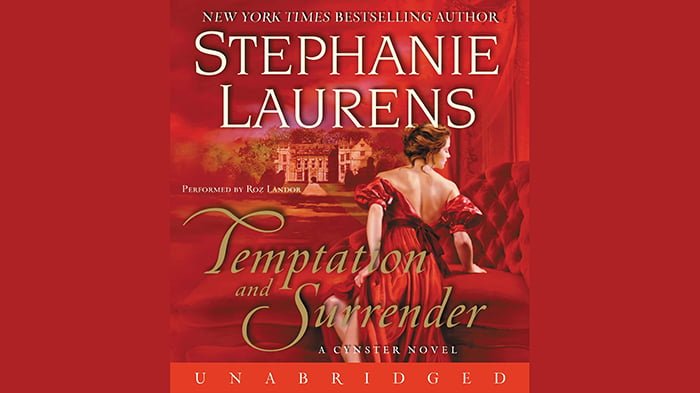 Jonas Tallent is quite handsome and wealthy as well. He has got everything that someone wants to have in order to enjoy the society of London to the maximum. He used to play cards and flirt with charming young women No he is restless and quite bored with the careless pleasure. He went on to take the reins of the estate of his family in the rural area of Devon. His most urgent need was to hire a manager for the inn. He thought this to be challenging especially when someone has to live in a village. He got some good decent applicants, who were OK to live in the quiet village.
Miss Emily Beauregard also applied for the manager's position. Jonas life changed thereafter. Is she the woman he was looking for? Will he be able to find true love in her?