Utilize our search toolbar promptly if the article lacks audio! Search Now♥
Before the Coffee Gets Cold is a fictional novel written by Toshikazu Kawaguchi. He is a Japanese born author and produced some sensational piece of literary works in English. He has also worked as a playwright and director, which makes him quite proficient in the literary field.
The audio performance of this novel was given by Arina Li. The narration was a bit slow-paced and that might just bother you slightly but not by much.
There is a weird café somewhere in the back alley in the city of Tokyo. The café is known to serve very carefully prepared coffee for more than 100 years now. But, this place offers all its customers a very unique and weird experience. They give them a great chance to travel back in time.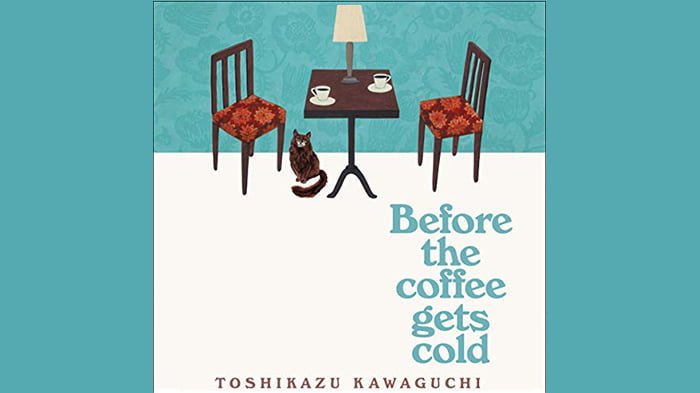 The novel makes us meet four visitors in the coffee shop. Each one of them is trying to maximize the time-traveling opportunity offered by the café. They wanted this for confronting the person who left them, to receive a letter from the husband who has lost memory, to see their sister for one last time, and to meet the daughter who they never got a chance to know.
But, this weird journey does not come without any risks. The customers were supposed to sit on a specific chair to time travel in the past. They were also not supposed to leave the café at all and lastly, they should make a return to the present time before their ordered coffee gets cold.
The novel makes a slow start in the first chapter but it gets right on track soon after. Therefore, you must not give up as the novel has got some really exciting things to offer.