Utilize our search toolbar promptly if the article lacks audio! Search Now♥
Cirque du Freak gets a launching here from this first book by Darren Shan which depicts what the freak show is all about. On getting the tickets to the freak show Steve was very excited because he had heard about the show many times before. Also, the characters that used to perform in the show looked more real than usual. However, it was just the thinking of the people as half-human and half-animal categories don't exist in the real world at all. With hopes to see some entertaining stuff in the show Steve just reached the place.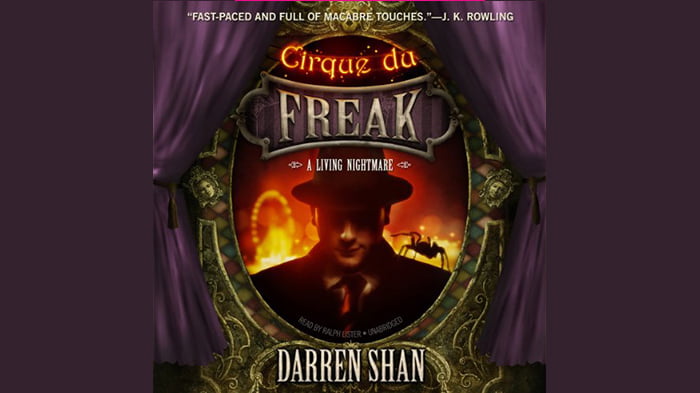 Scenes were brilliantly created and the act was more awesome than expected and then the unexpected happened. Steve never thought such a thing to happen with him in life but now it was there in front of his eyes. One of the cast members happens to be a real vampire and he is not there to entertain the audience rather he has come there with a purpose. He needs some help and as he meets Steve after the show he amazes him more than he did in the show. Ralph Lister's narration impresses every listener from the first word as it gives a nice warm welcome to the world of horrible vampires. Not the first time Darren has created a vampire tale, Vampire Mountain and Tunnels of Blood have shown the author's talent as well.
This specific book looks to have a much concrete base that justifies many things appropriately. There is more reasoning behind different happenings and solid grounds upon which the story moves further. No much can be said about the ending because it is just the start of the series and more things are yet to unfold.