Utilize our search toolbar promptly if the article lacks audio! Search Now♥
In the second part of the series, the story starts right where things are left in the first part when Darren Shan and Steve have located a real vampire in the show. Both of these friends had their targets in their minds, Steve wanted to become a vampire and Darren wanted to have something. Darren wanted to have Madam Octa and the only way he thought of it was stealing. When he went to the room of the vampire he gets a chance to overhear Steve who begs the vampire to make him one of her gang.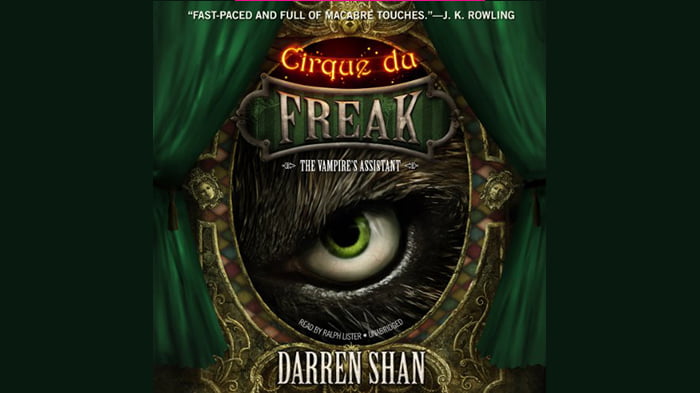 The vampire tries to make Steve a vampire but the attempt fails because of a big reason. Later in school, the two friends meet again and a mishap results in almost death of Steve. Getting help from nowhere Darren goes back to the vampire zone for help, he pleads for his friend's life but the offer that he gets in response is scary. Darren is asked to act as the vampire's assistant if he wants to save his friend from a deadly fate. Having no other choice and thinking of him as responsible for Steve's situation the boy agrees at once.
Ralph Lister winds up well through his narration.  Vampire Mountain and Tunnels of Blood will finally seal the deal after the end of this one. The story has started well in the first two parts and it depends on how it goes on towards the conclusion section. A new kind of vampire is surely emerging but his fate is still not known to the worlds along with the motives that he has in mind.