Utilize our search toolbar promptly if the article lacks audio! Search Now♥
Stephen E. Ambrose is a fantastic writer when it comes to narrating facts about historic American wars and depicting life and experiences of soldiers in it. Crazy Horse and Custer is exactly that kind of a novel, where you will get to know about the parallel lives of a couple of American soldiers. The narration of this book is given by Richard Ferrone in a brilliant manner.
The book tells about a sparkling morning of 25th June, 1876, when 611 soldiers from the 7th US Cavalry galloped in the direction of the Little Bighorn banks in the Montana region. There were already 3,000 Indian soldiers waiting there for the battle to begin. The lives of the 2 unforgettable war heroes would soon be hooked with the history forever.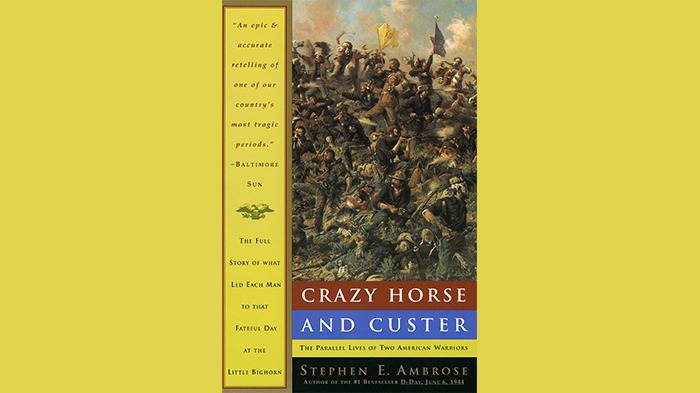 The Crazy Horse, Oglala Sioux leader and the other one was the General George Armstrong Custer. Both these men were famously known for the extra courage and aggression. Both of them managed to become leaders in their social circle at a very tender age. Subsequently, both the men got stripped of the power.
The revoking of power from them goes down in bitter taste and utmost disgrace for them. Subsequently, they worked hard again to regain the lost respect in the eyes of the people. It was a challenging and daunting task which they managed to accomplish.
Crazy Horse and Custer and Band of Brothers books are also written by Stephen E. Ambrose. The books are related with the American war history and tells a lot of tales about the lives and experiences of soldiers and how small events turned out to be a significant milestone in the history, which will be remembered forever.