Utilize our search toolbar promptly if the article lacks audio! Search Now♥
The Wild Blue is another excellent attempt in writing by the renowned author, Stephen E. Ambrose. He is brilliant when it comes to narrating facts from history without distorting them and bringing things to people, which they lesser know about, but are significant. He strived hard to give all those unsung war heroes their due and to keep them alive in the memories of people forever. He also managed to interview a number of war heroes and that gave him the opportunity to pen most of the things, which people interested in the American war history would cherish. The narration of this book is given by Jeffrey DeMunn.
This book is about the World War II in Germany, when the young men flew the B24s over the country and that was all against the terrible odds.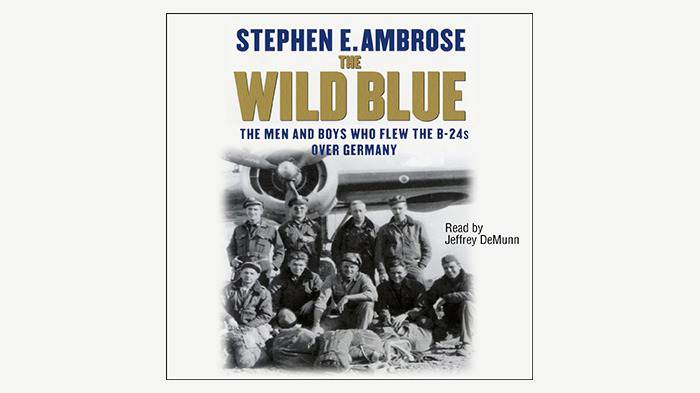 The author beautifully described the recruitment procedure of Army and Air force and how they were trained. Only a few of them were chosen to undertake the dangerous and daunting tasks in the war. Those were the men actually who later turned into pilots, navigators, bombardiers and also the gunners of B24s and also those who suffered more than 50% of the casualties.
Crazy Horse and Custer and Undaunted Courage are other popular books written by Stephen E. Ambrose, which has a huge fan following. These recommended books are specially loved by those who have interest in knowing the undistorted facts about the American war history and paying tribute to all those brave soldiers, who fought courageously and brought dignity and pride for the country. Moreover, the unsung war heroes from the past also gets their due from the books written by Stephen E. Ambrose.