Utilize our search toolbar promptly if the article lacks audio! Search Now♥
Maria V. Snyder is an accomplished writer of science fiction fantasies which are quite popular among teens and young adult readers and listeners. Dawn Study is one of her finest novels and this series by the name of The Chronicles of Ixia became her identity as well. Dawn Study's novel is its 6th chapter. A few other notable novels written by Maria are Poison Study and Night Study.
Gabra Zackman has given her voice in the audio version of this chapter. Her performance was stunning. She was especially loved for her voice given to the character of Valek.
Despite all the odds, both Valek and Yelena have seen an irrevocable bond and then a family that transcends borders. Their two homelands as of now stand right at the brink of war. In this situation, they should fight with cunning and magic to spoil the Ixian plot for invading Sitia.
Yelena is determined to break the grip of Theobroma which has ruined the resistance of a person to the magical persuasion. However, the Cartel is looking to keep all the influential residents including the Sitian diplomats to be in thrall. In this scenario, Yelena had to be kept at bay. Yelena is pushed beyond limits for setting up a highly dangerous deal having all bounty hunters coming after her.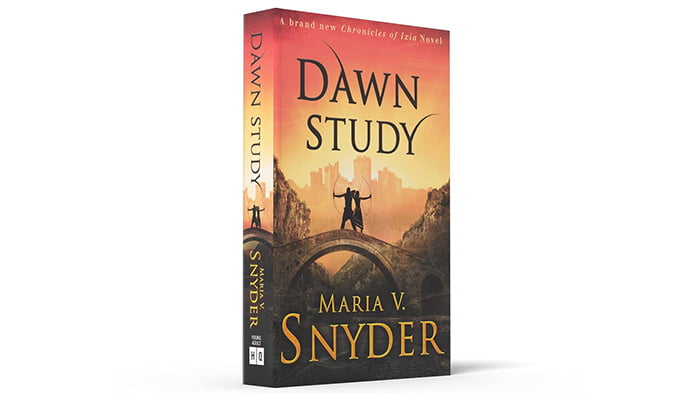 Valek with all his magic and might peel all the betrayal layers that were surrounding the Commander. Just at its core lies a very resourceful magician and his latest discovery could change everything.
Maria V. Snyder was surely at her very best in this novel. All the characters and the plot of this novel was fantastic. Moreover, the audio performance given by Gabra was unmatchable as well.