Utilize our search toolbar promptly if the article lacks audio! Search Now♥
The good thing about fiction is that one can start the story from anywhere and then can take it anywhere he wants. Those who write fiction use this freedom aptly on all occasions to make their stories tempt more audience. Neil Gaiman has written fiction on a large scale but writing for kids has seldom got his attention. The author has written books for kids but this is one department he has not concentrated fully. Among the kids, there is a big list of fans but it was thinning before the publishing of this book because no new thing has been launched for the kids for a long time.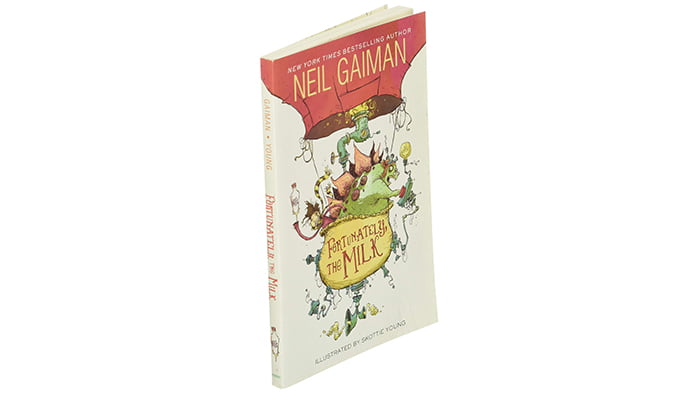 This story does not share the detail of Norse Mythology and The View from the Cheap Seats it just starts when the boy is sent to the shop to buy some milk. After buying the milk he comes out of the shop and is surrounded by a group of aliens. Their flying saucer is seen hovering over the surface as they take the little boy with them.
Not only space traveling is done by the aliens but they also travel through time too with the boy who is wondering about his breakfast at first. Humor decorates the story further when the boy does not show much of an interest in the technology of the aliens, all the time he looks worried about the things he was sent to buy from the shop. The boy further strangely deals with the aliens, he is not like the scientists of the earth who would have enjoyed the tour during which there was a lot to learn.