Utilize our search toolbar promptly if the article lacks audio! Search Now♥
Marry Him is a nonfictional book based on self-development and relationships. It is beautifully written by Lori Gottlieb, who apart from a book writer is a full time therapist as well. Mia Barron has done the narration of this novel in a very powerful and stern tone.
You have a promising career, a fulfilling job, a great group of folks, a perfect apartment and absolutely no shortage of dates. So, what if you have not yet found The One just yet? Certainly, he would come along right? But, what in that case, if he didn't come? Or even worse, what if he has already, but you haven't realized that yet?
All of a sudden, finding herself at the age of 40 and that too single, Lori Gottlieb said in the March 2008 article in The Atlantic, perhaps she and the every single women should stop chasing behind the Prince Charming and should rather go for Mr. Good Enough. Looking at the happy marriages of friends with god enough men, who proved to be best husbands and fathers, Lori declared it time for completely reevaluating things that we need to look in our respective spouses or partners.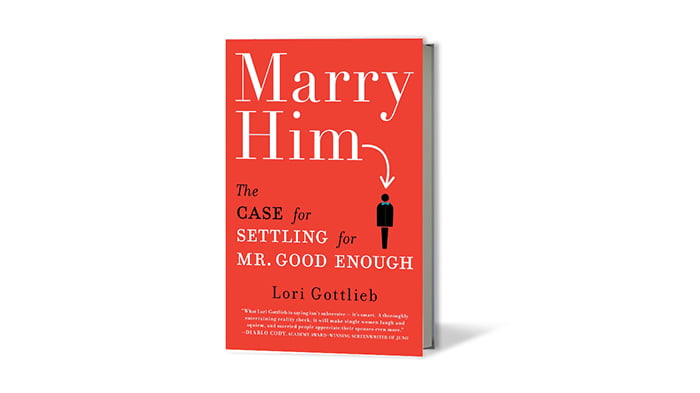 All her ideas created great controversies in the popular Today show and also in the widely read The Washington Post.  
Lori Gottlieb has got a short and sweet career as a writer. Even within this short career, she managed to become the best-selling author in New York Times. Maybe You Should Talk to Someone is a nonfictional book, which is a personal memoir based on her own life's real experiences. It is a must-read to get deep into what it feels like a therapist.