Utilize our search toolbar promptly if the article lacks audio! Search Now♥
Finally in the human world the Sisters Grimm search for the missing family, Michael Buckley has kept the two sisters on the same page since the start. Daphne and Sabrina never show a difference of opinion in any case and they always take a step together. Perhaps the author did all this because the main focus of this series has always been the children and for children unity in the family is the first lesson to teach.  The sisters are sincere friends and help one another without thinking about their life even.
Their grandmother told them about their duties in The Fairy-Tale Detectives and now she too is with them to find Puck's family. The sisters have been trying to search for their lost parents and here too finding Puck's family might provide them some clue about their family too.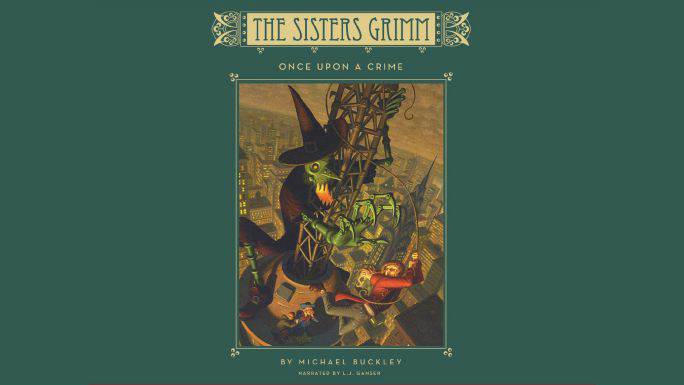 They know what the Everafter is capable of they have heard about its powers and dealt with it in The Sisters Grimm. Now the Everafter is again going wild and traps the Sisters Grimm in a murder issue. They two sisters have faced terror and confronted evil but a conspiracy is something new to them perhaps they are in the human world and here such things do exist in plenty.
Engaging and motivational for the kids the series is really doing fine indeed. The narrator L. J. Ganser is right on target with the voice change for the depiction of different notions. The narrator knows that the children want the story in a tone that is in a story telling mode, it is like an adult talking to the kids and clearing his point of view about life.