Utilize our search toolbar promptly if the article lacks audio! Search Now♥
Blackmailing and teasing come to the next step, the bad girls of Rosewood have to follow the commands of "A" otherwise their lives would be ruined by just a text. An anonymous person is leaking their secrets, some of which they have forgotten until now.
Personal things like that can easily force anyone to do as ordered. Giving up and surrendering is not how the bad girls work, for the time being however they compromise with the situation and keep on going with the flow.
Constant confusion is going on in the minds of the four girls about the mysterious guy or lady who is torturing them mentally. Looking deeply into different options has led them nowhere, mysterious blackmailer seems to be closer to their necks but then they cannot grasp him as he is nowhere to be found.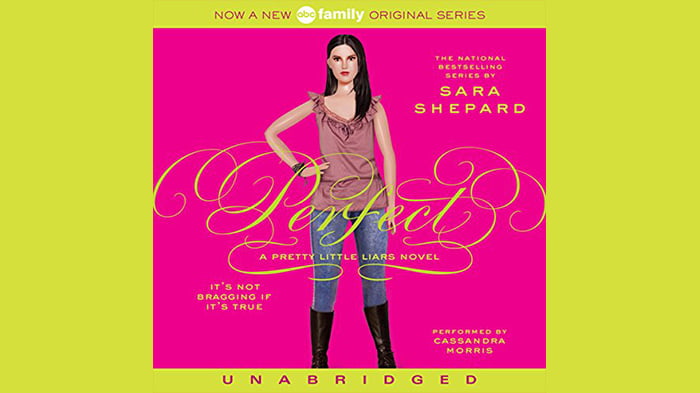 Sara Shepard does not reveal the weakness or error of the girls but to this part, the listeners do know a lot about them. The weakness that hinders their path towards the mysterious person is their lack of concentration.
They are always so occupied by their personal feelings that they fail to focus on the target. Emily for example cannot stop the blooming joy in her that started or got ignited with a single kiss. Aria and Hanna too have such kind of personal issues in their love life. In Pretty Little Liars #1 and Flawless we saw that the love of these girls is also not pure rather it is the lust that develops in such an age.
So they are already driven crazy by their inner feelings and this makes it easy to control them. Like the last two parts, Cassandra Morris enjoys narrating the girlish chit chat once again. They sigh for their inner feelings and at the same time want to save their appearance in society.