Utilize our search toolbar promptly if the article lacks audio! Search Now♥
You know, I was excited. I pre-ordered this book the day I was able to. I listened to the entire thrawn collection in order in time for this book. And then… this book. The story really strayed for what dynamic I thought was building and ended up at back woodsville chisstuckey with who cares face molesting aliens.
The overall plot? Well of course thrawn figured it out. Wait? Where was thrawn for two thirds of that book? I had to listen to this book twice so I could be sure I didn't miss something that wasn't given away in the first hour. Sigh. I fear Disney is pushing you to hard Zahn.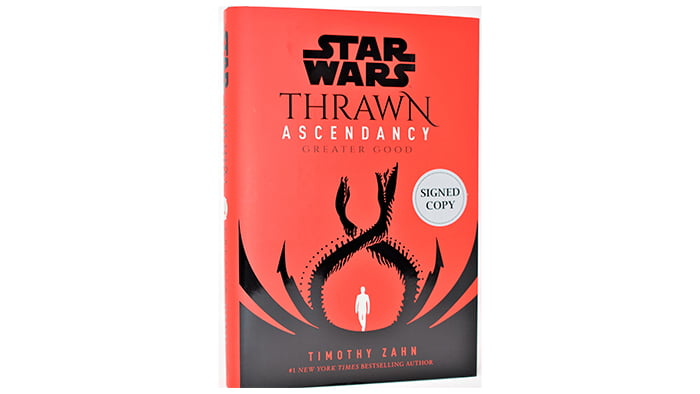 The first thrawn of the cannon series was amazing! But I feel it's been slowly deteriorating as the books continue. I'm a good fan and will be ordering the next book. I'm just underwhelmed with the overall direction of our characters. Anyone who's read the other books known the grisk will not be defeated and thrawn is to be sent away. What are we building towards? No a writer. Just a fan, but come on I wanna see the tactical brilliance and feel thrawn strain at the complexity of his enemy. Not sneak around behind the mayors back.