Utilize our search toolbar promptly if the article lacks audio! Search Now♥
Jamie Hawke known for his fantasies and science fictions uses his full potential in this second part of the Ex Heroes series. The first part too was an excellent thing and can be read along with other such works of Jamie like Myth Protector (Myth Protector #1) – Jamie Hawke, Lost Pirates – Jamie Hawke, Supers: Ex Gods 2, Book 2 – Jamie Hawke all these stories are quite different from one another but the heroes are almost of the same nature, who like some fun in life as well along with the heroic tasks they perform in their daily routine. The hero is again found between three women at the start of the story and again he is not with any noble thoughts about those three women, he wants to have sex straight away but the problem he is facing is that he and the women are passing through a black hole which they luckily survive but they come to a galaxy where everyone is hungry for their powers and their lives become a battle for survival.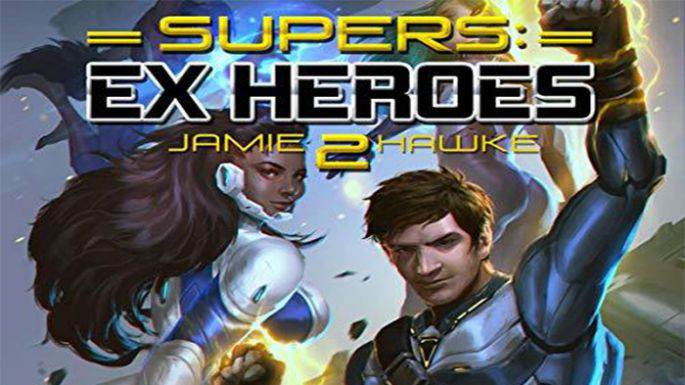 They even reach a gladiator type arena in their fight. The four characters even form an alliance with the rebels of the galaxy to fight against their enemies and try to get themselves back to their home in one piece and along with their powers of course that should not get in the hands of the evil rulers. There are four narrators that are used in the narration of this book, Justin Thomas James, Yvonne Sinn, Jeff Hays and Carly Crawford which was the right thing to do as there are a variety of characters in the novel with a variation in personalities as well thus more than one voice was the right thing to do.