Utilize our search toolbar promptly if the article lacks audio! Search Now♥
The Killer Inside just as the name suggests is a suspense mystery thriller written by Cass Green. The narration of this novel is jointly done by Freddie Gaminara and Rachel Atkins. 
This is an addictive psychological thriller with a very dark compelling story. The story tells beautifully the journey of a young girl, who was the apple of the eyes of her parents. She went on to become an excellent and a loving wife. And the husband was determined to do anything for her and in her love. However, the husband demanded rather wanted that a few things about him should always stay hidden at any cost.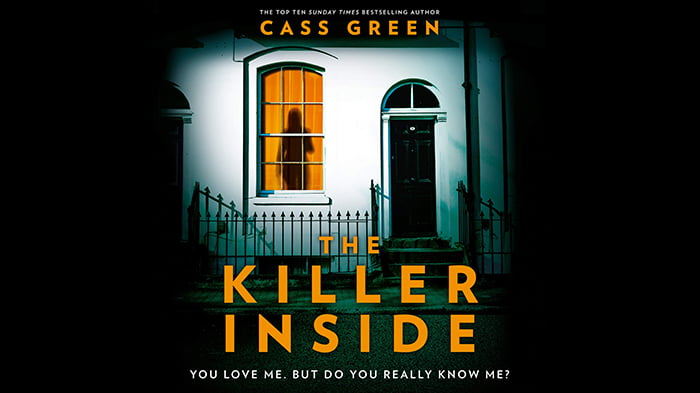 However, things started to change and on one fine summer afternoon, all those lies and secrets started to unravel. It was because the husband was the only person with many terrible secrets to keep or sweep under the carpet. Finally, when the truth comes out in the open, then it looks like that both the husband and the wife have blood on their hands. The outcome was far more terrible then anyone or just the husband and wife would have expected ever before. A lot for them started to change and life became terribly unpleasant for them. 
The novel picks up well in the second half and you would just love it from there onwards till the end.
The author Cass Green has written some really good mystery thrillers that has some amazing suspense too. A couple of them are In a Cottage in a Wood and The Woman Next Door. The audio format of these novels is fantastic and you would absolutely fell in love with the powerful narrations of these mentioned mystery thriller novels.