Utilize our search toolbar promptly if the article lacks audio! Search Now♥
Sniper Gil Shannon has worked with his team but not with someone equal in ranks. It is because he never needed the aid or help of anyone. His plans have always worked superbly well and failure is a word that is not in Gil's dictionary. SEAL team has made the nation proud on various occasions and the next mission is to bring down the terrorist known as "The Wolf".
The Wolf has devised a plan to shake the whole world with surprises but till now nobody knows anything about that plan. Gil and the gang go after a notorious criminal and realize later that they fell into a trap. Someone from the department backstabs them and reveals their identity in front of the enemy. Suddenly everyone is running for his or her life and it is during this time they come to know that the world is under a serious threat.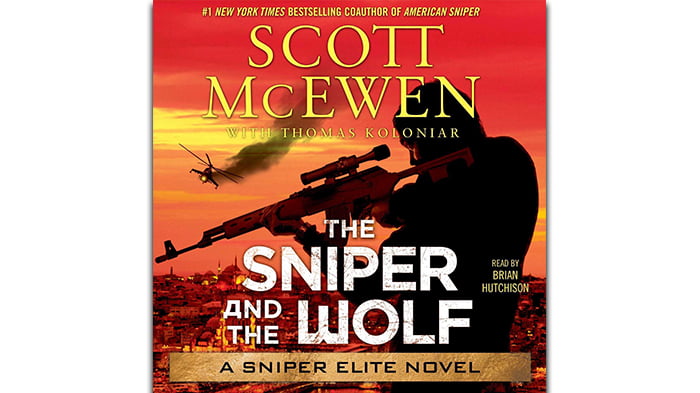 The whole of Europe as they know is about to face terrible threats. With less time in hands and their life on the line, the team marches forward in a mission out of which they might not come out in one piece. Scott McEwen and Thomas Koloniar the co-creators of Sniper Elite: One Way Trip and Target America have woven many turns and twists in this part.
There was no relaxation in this novel for the main characters and also for the listeners. No personal life stories or tales of romance are present in this series in which action dominates the rest of the secondary things. Brian Hutchison narrates it like the rest of the parts so no complaint comes at that thing.