Utilize our search toolbar promptly if the article lacks audio! Search Now♥
I loved this series but it's starting to get pretty expensive getting all these books 1 for each day of the story. there's really been no type of resolution or anything happening other than the same type of thing every book…find more bad people, kill more zombies, etc…some of the story line is getting ridiculous too. will this go on forever? for what I'm paying I should very at least 2-3 books for the price of 1 or in gonna stop buying them. I'd like to see some type of outcome with this whole apocalypse thing, he can't keep writing about the same stuff everyday.
Talk about being on the edge of your seat during some extraordinarily gruesome Zombie battling!
The "Doctor" certainly added above par intensity and intrigue to this episode. . . Not one dull moment in all matters concerning him! My oh my!
Have to send a shoutout to Cookie, my favorite character (to date), not only for being an incredible zombie slayer, and team player, but also for his enormously kind-heart, infectious humor, and a genuine caring nature. I would go so far as to say he could be called the glue of the group, bringing them together, and increasing morale whenever they were about to partake in any of the numerous life and death situations they faced by telling silly, belly rolling jokes…
Excellent narration and writing ( as always ) by Mr. Morgan and Mr. Haywood. Always thinking I am going to take a break and come back once I finish an episode, but somehow, I have not stopped listening to this amazing series one after the other.
This book is up to 5 star standard of the previous books. In my opinion, the battle during the storm is probably the grossest of all battles to date. The conclusion of the conflict at the "Doctor's" estate is satisfying. The reader is one fantastic talented guy. I love to listen to Dan Morgan. He is the voice of Howie, Dave and the rest of the characters. I have been reading the latest books (since they are not on Audible) and his voice is the voice I hear in my head.
I was unsure about this series when I first started, but it grew on me quickly and now I can't get enough. I end each book wanting more. I dread the day the series ends and I hope it won't be anytime soon. This particular book had some slow moments but overall it was a solid read. I can't wait to see what the next one has in store for us.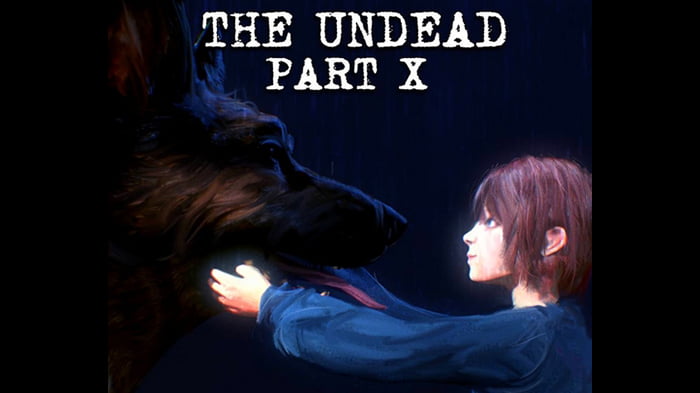 I love this series every book just keeps me wanting more. I try to pace myself but it's almost impossible. the action and characters just draw you in. Dan Morgan does an amazing job breathing life into these characters. the combination of RR Haywood ' s writing and the versatility of Dan Morgan in his narration is a perfect balance.
Was worried the series jumped the shark around time Marcy took center stage and so many key characters were getting killed off.
However, whether by design or just luck, the author doesn't seem to follow bad storylines further than needed, and with each book we constantly have a new struggle or new characters in the mix, vs just a continuation of one singular story arc.
So I am happy I have kept going, although it still seems a bit overkill (pun intended) in how so many were wiped out at the Fort.
These are easy listens, for me anyway. Never the greatest story ever told, but always solidly entertaining, and most of that is due to familiarity and likability of main characters that are essentially a post-apocalypse family unit now.