Utilize our search toolbar promptly if the article lacks audio! Search Now♥
Tom Clancy Point of Contact is the third chapter in the Jack Ryan Jr. novel series. It is a beautiful action and adventure novel. Mike Maden is the author of this novel. A few other prominent works from the author include the Drone series, which is a techno-thriller. Tom Clancy Firing Point and Tom Clancy Line of Sight are his best works from the Jack Ryan Jr. series.
Scott Brick is once again seen with his powerful voice in the Jack Ryan Jr. novel series. People loved him just like before with his such magnificent vocal performance in the novel.
Jack Ryan Jr. in this novel finds himself right on the front lines of an ongoing cyberwar.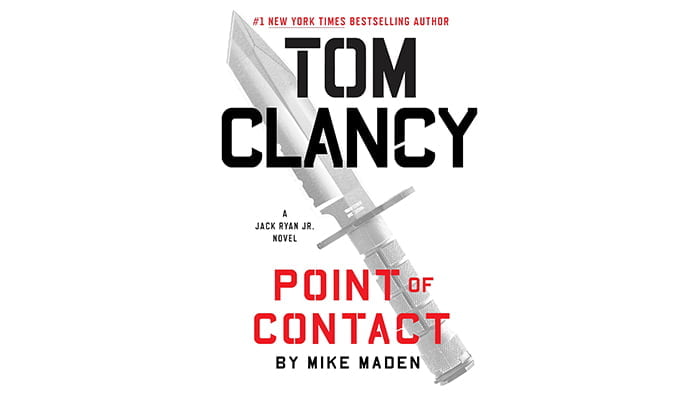 An ex-US senator is in dire need of someone to take care of the Dalfan Technologies books. It was a Singapore company and things needed to be done quickly. He immediately turned to Jack Ryan Jr. and also Paul brown. These two were the employees of the top financial analysis firm in the USA. It also happened to be the cover for the Campus, a US intelligence agency.
Brown was completely unaware that Ryan Jack Jr. was working for the Campus. Jack on the other end was not aware that the accountant has been entrusted with the task to upload a sophisticated cyberwarfare program in the mainframe of Dalfan Technologies. It was a highly secured system and the task to him was given by the CIA. But, a terrible game within a game was discovered.
People invested their time and money with very low expectations because of the average reviews to its prequel. This novel came as a surprise and the audience enjoyed it.