Utilize our search toolbar promptly if the article lacks audio! Search Now♥
Most of the time in life we suppose that we are blessed beings and then something is taken from us. That something usually means so much to us that in order to get it back we can leave the rest of the fortunes. But fate is a cruel thing it likes to tease those with high potential by pinching them at their weak points. For the God of Battle winning wars and getting what he desired was like fish and chips. Whatever he desired he achieved with his might and then he lost his father and could do nothing about his fate.
Jason the God of Battle didn't possess the time to mourn on the death of his father whom he loved so much. Author Cameron Milan describes the true agony of a warrior who loses his father and is forced to move on with the mission instead of mourning on the loss. Roy and Olivia like characters were also there alongside him but all they could do at the moment was to march on until the task is completed. Moreover the deeds that the heroes perform this time bring trouble for the land and it is up to them to correct their mistakes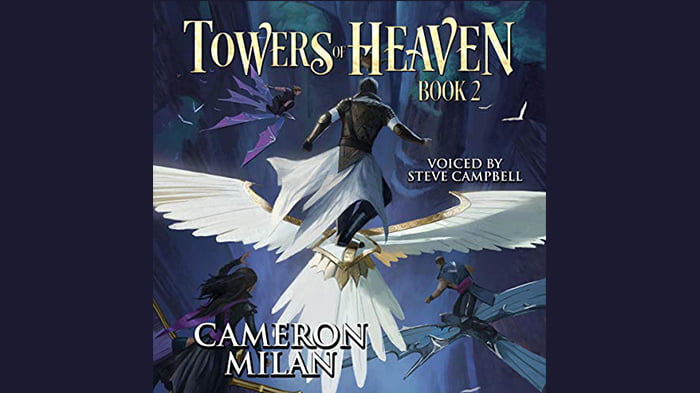 .
Those who have listened to Towers of Heaven: Book 1 know that Jason already got a second chance this time and he is clear in his mind that a third one is not available on the menu. Fights, sacrifices and second chances the book has it all just like Desire. Spicy voice of Steve Campbell does need an introduction anywhere. Steve's focus has always been on the major characters but for this book he has worked on the minors too.